'Sick of working? Come to England!' Tory councilor's 'racist rant' sparks fury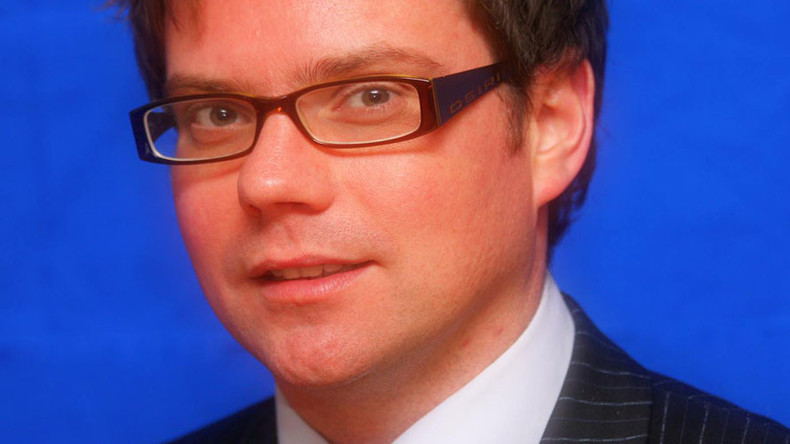 A Conservative Party councilor from Greater Manchester has provoked outrage by tweeting a spoof leaflet with the headline: "England: the welfare country," apparently attacking migrants drawn to Britain's benefit system.
Matthew Septhon, a counsilor for the town of Altrincham, posted a picture of a leaflet that reads: "Tired of your job? Sick of working 40 hours or more each week just to feed your family? Would you like to relax all day and still have all the benefits of a full time job?
"If you answered yes to any of these questions, then you should consider moving to England, The Welfare Country."
After sharing the photo of the leaflet, Septhon tweeted: "I'm glad that @David-Cameron's @Conservatives government is restricting & limiting benefits but still more to do..."
Birmingham Erdington MP Jack Dromey called on Prime Minister David Cameron to condemn the "racist rant." Others described the post as reaching an "amazing level of vileness."
Septhon, who is campaigning for Britain to leave the EU ahead of the referendum, told the Manchester Evening News: "Welfare benefits are an important safety net for many people, but in recent years some benefit payments have become a disincentive for some people to work.
"It is for this reason that I support David Cameron's policy of moving from a high wage, high welfare and high tax economy to one of higher wages, lower welfare and lower taxes.
"My recent comments show exactly that support and were intended to be an illustration of why these government changes are a good thing – so that misleading conceptions can be confined to the history books."
Septhon has faced backlash for controversial statements about migrants before. Last September, just days after pictures of the body of Syrian toddler Aylon Kurdi shocked the world, Septhon tweeted that migrants who refuse to stay at refugee camps are ungrateful and need to be sent back to wherever they came from.
You can share this story on social media: