EDL founder Robinson brands anti-racists 'cowards' ahead of Pegida UK march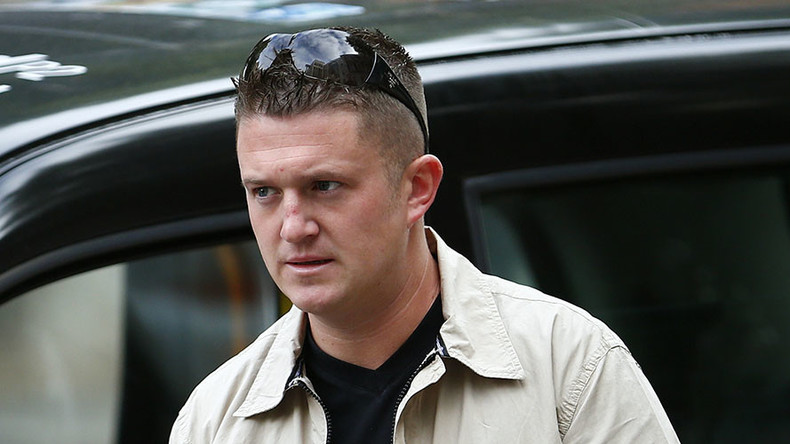 MPs and community groups in Birmingham opposing a rally organized by far-right, anti-immigration group Pegida are "cowards," according to English Defence League (EDL) founder Tommy Robinson.
Robinson was responding to a pledge by 10 of the city's MPs and 60 community leaders to oppose the march planned for February 6.
The pledge, which champions multiculturalism, cited Birmingham's diverse community, arguing "despite our proud history, we have been 'chosen' as the target for the British leg of a European 'day of action' targeting Muslim communities."
"As proud people of Birmingham, we wish to declare that Pegida are not welcome and have nothing to offer our city."
Robinson attacked the pledge in an interview with the International Business Times, calling the signatories "cowards."
"What have they ever done to stop the hate being preached in our universities? What have they ever done to stop the sexual exploitation of young girls in Birmingham?" he said.
Robinson challenged the MPs to a face-to-face meeting.
"I invite them to sit down with me and have an adult conversation about the problems we face," he said.
"It's easy to just condemn. What's not easy is to do what we do every day, receiving death threats and being attacked. These MPs just take the easy way out, they're cowards."
Similar protests will be held by Pegida groups across Europe, including Germany where the movement began. Pegida's rhetoric opposes the 'Islamization' of the West.
The UK protest will be conducted under the slogan "preserve our culture, save our country and save our future."
It will be opposed by anti-fascist and anti-racist groups including Unite Against Fascism (UAF).
UAF's website describes Pegida UK as an "Islamophobic movement who aim to recreate the hatred of their allies elsewhere in Europe."
You can share this story on social media: