Police brutality victim's prison death provokes furious Twitter reaction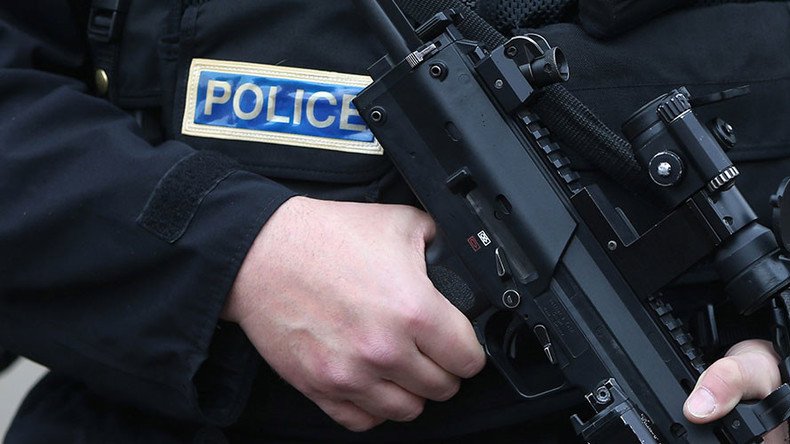 Twitter users are sharing their outrage at perceived institutionalized racism after a black British woman, who was assaulted by a police officer four years ago, was found dead in her prison cell at HMP Holloway last month.
The Prison and Probation Ombudsman has launched a probe into the circumstances of Sarah Reed's death, a standard procedure for all prison deaths.
Reed's family told civil rights campaigner Lee Jasper they were told she strangled herself while lying in bed, something they believe is physically impossible.
Reed's relatives claimed they were not allowed to see the 32-year-old's body when they visited the prison, even though they had been called in to identify her.
The Ministry of Justice (MoJ) has not confirmed the details of the death, though a prison service spokesperson said in a statement: "HMP Holloway prisoner Sarah Reed… was found unresponsive in her cell at 8am on January 11.
"Prison staff attempted CPR, but she was pronounced dead shortly after."
In thousands of tweets over the last 24 hours alone, outraged social media users have decried what they see as the mainstream media's apathy to Reed's death.
Reed, who reportedly suffered a history of mental illness and addiction since the death of her newborn in 2003, made headlines in 2012 when PC James Kiddie was caught on CCTV dragging her by her hair and kicking and punching her in the face after she was arrested for shoplifting in London's Regent Street.
Kiddie, who had been the subject of previous complaints for misconduct, was subsequently found guilty of assault and dismissed from the force.
In 2011, the officer had sprayed CS gas directly into a face of protesters during UK Uncut tax avoidance protests.
Jasper wrote in a blog post: "This is the awful tragic life of a black woman who lost her newborn baby, becomes mentally ill, then falls victim to a horrendous police assault and an attempted rape.
"A black woman who was then wrongly arrested yet again, denied medical treatment and then was subsequently found dead in suspicious circumstances whilst lying on her bed in a prison cell.
"This is a horrific tale of institutional racism, sexual violence, corruption and brutal incompetence/negligence that defies belief."
You can share this story on social media: