'Refugees must be respected': NGOs call on world leaders to walk the talk on Syria crisis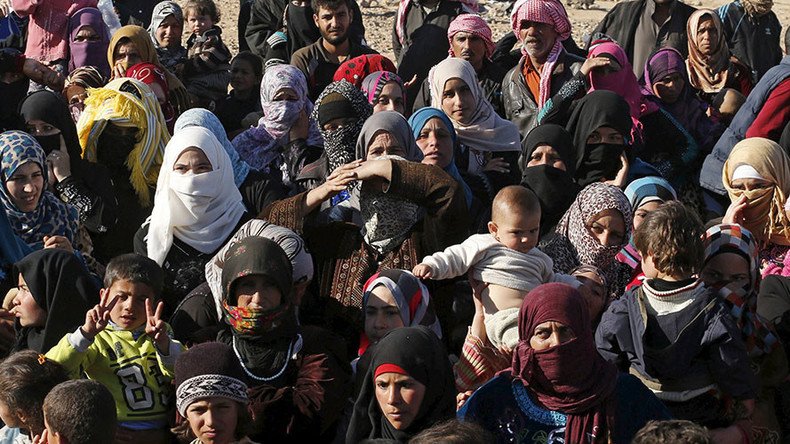 Humanitarian groups say world leaders meeting in London this week to discuss the Syria conflict must commit to a multi-billion pound deal for Syrian refugees, millions of whom are in need of emergency aid.
A coalition of human rights and humanitarian groups, including Oxfam, Amnesty International and the Malala Fund, are urging countries attending the Supporting Syria Conference to fully fund an ambitious plan that will alleviate the suffering of Syrians both inside and outside the warzone.
The groups are also calling on governments to address vital issues within Syria, such as indiscriminate attacks, besiegement and the denial of humanitarian access.
Private sector investment is also being sought to "steady" economies in the region, especially Lebanon and Jordan, where the majority of Syrian refugees are living.
A high-level conference on Syria will be held in London on Thursday, co-hosted by the UK, Kuwait, Norway and the United Nations. The conference aims to "raise significant new funding to meet the immediate and longer-term needs of those affected" by the war, according to the British government.
Human rights groups insist the conference must reach a significant deal to aid refugees and ensure the rights of those fleeing the conflict are respected.
As the Syrian war enters its sixth year, humanitarian groups say 13.5 million people inside the country are in need of emergency relief, while an average of 50 Syrian families have been uprooted from their homes every hour of every day since the conflict began.
The cost of responding to the crisis is in the billions, yet the international community has failed to meet funding targets set by the UN.
A major appeal last year by the UN for £5.36 billion was less than 60 percent funded by member states, prompting humanitarian organizations to call for world leaders meeting in London this week to "do better this year."
A plan by regional governments will require a further £833 million. Aid groups say this money should be added to by private sector investment in a bid to drive economic growth and create jobs in the region.
International Rescue Committee president and former UK Foreign Secretary David Miliband said the ongoing suffering in Syria should be "a global call to action."
"Syrians are facing a war without law and a war without end. The latest harrowing scenes from the besieged town of Madaya and the rising pressure on neighboring states need to spur political leaders to act.
"The relentless suffering of the Syrian people should be a global call to action for humanitarian assistance to alleviate suffering and for political action to bring the war to an end," he added.
Sawa for Development and Aid founder Dr Rouba Mhaissen called on governments to help Syrian refugees lead dignified lives.
"It will not be enough simply to pledge more money, though this is urgently needed. London must represent a step-change in the scale and ambition of the international response," he said.
"After five years, it's time to go beyond the drip-feed of insufficient humanitarian assistance. Governments must do more to help Syrians lead more proactive, dignified lives and ease the strain on host communities in neighboring countries.
"Refugees' rights must be respected, and they should have the opportunity to work and educate their children," he added.
You can share this story on social media: