US & Israeli arms companies bag £500m UK military contract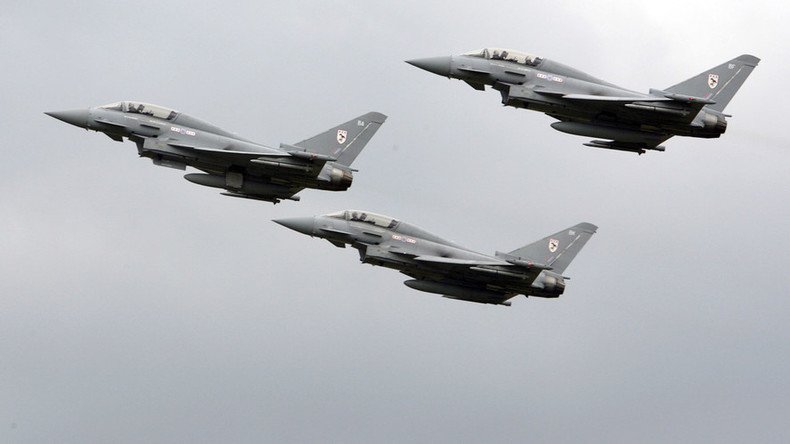 Israeli arms company Elbit Systems and US military contractor Kellogg, Brown and Root (KBR) have won a £500-million contract to provide aircraft training for the UK military.
The Affinity venture, in which the two are partners, will provide fixed wing training for sections of the UK Armed Forces concerned with aviation.
Affinity's component is part of a larger deal led by Ascent Flight training and worth £1.1 billion. Ascent is itself a fifty-fifty venture between international arms firms Babcock and Lockheed Martin.
The aim is to deliver flight training up to the year 2033 in line with the UK Military Flying Training System (UKMFTS).
In a statement, Ascent's director Paul Livingston said: "The award of these contracts marks a key milestone for the fixed wing element of UKMFTS. Modern training aircraft selected specifically to meet the bespoke needs of the UK's Armed Forces will deliver optimized training alongside high tech simulators and classroom trainers."
Ministry of Defence (MoD) Procurement Minister Phillip Dunne said the deal was "fantastic news for the future of our military aircrew" and would provide them with "a modern training system which will equip them to deliver on the front line."
Elbit Systems are well known for their range of drones and the firm is of particular concern among human rights groups.
According to a report by the charity War on Want, the MoD awarded a £1-billion contract to Elbit and its UK partner Thales to develop the Watchkeeper drone. The model is now in service with the military.
The charity argues that Watchkeepers are field tested in the Occupied Palestinian Territories.
"Israeli companies such as Elbit will often boast of their competitive advantage in the global arms market due to their extensive 'testing' of their weaponry in 'real life' situations," the report says.


You can share this story on social media: