Refugee children denied access to education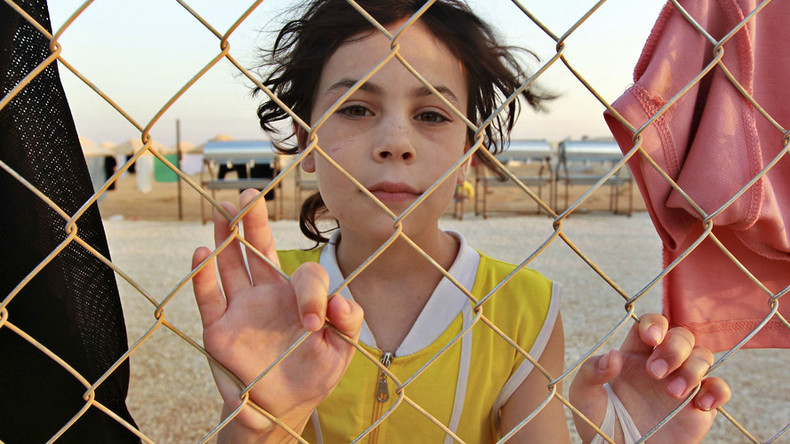 Thousands of children seeking asylum in Britain are being denied access to schools across the country, organizations who work with refugees say.
Children who have arrived with their families, as well as unaccompanied minors, are being subjected to discrimination by local authorities, groups have said, with a number of children waiting for up to a year to be given a place at school.
A Refugee Council spokeswoman said the situation was troubling.
"The inability for all asylum-seeker children to access a school place promptly is concerning. We have worked with children who have had to wait up to a year to get a school place."
There is no single governing body providing access to education, and the responsibility to ensure children get school places is split between different local councils across the country.
Children who live in initial accommodation, which is open for asylum seekers who have just arrived in the country and have nowhere to live, do not have the right to attend school and councils have said they have no responsibility to find places in classrooms for them.
Children in initial accommodation also suffer because they cannot go on waiting lists for schools.
One father told the Guardian his daughter had been denied access to school after the family's visa expired and they claimed asylum in the UK.
"Our daughter had been in school before, but when we claimed asylum she was no longer allowed to go to school. She wants to continue with her GCSE courses, but has not been allowed to do so. Our daughter has become worried and disturbed because she is not allowed to go to school. Her dream is to become a doctor and education is a very important part of her life. The way we have been treated is playing with our emotions."
Peter Hall, who coordinates the Croydon Refugee Day Centre, told the paper he sometimes looks after as many as eight families at a time whose children are unable to access education.
"Some may be there for several months. In the last four weeks, a group of lads around the age of 12 have been coming to our center regularly and can't get into a school because they are in initial Home Office accommodation.... If these children aren't allowed to go to school they should at least be provided with some kind of a home educator system," he said.
You can share this story on social media: