Time for digital democracy? More 18yos on Facebook than joined election register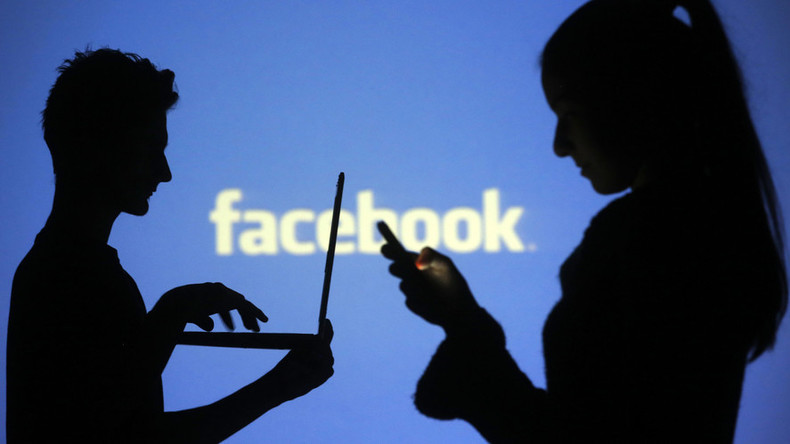 Eighteen-year-olds in the UK are four times more likely to be on Facebook than on the electoral register, a new study has found, amid renewed calls for 'digital democracy' to be introduced.
Around 1.17 million 18-year-olds use Facebook, but only 300,000 joined the electoral role last year, according to credit data company Experian.
The study comes a day after the leader of the Welsh nationalist party Plaid Cymru, Leanne Wood, promised to introduce online voting for Welsh Assembly elections if the party wins power in the May election.
Speaking at an event organized by the Electoral Reform Society in Aberystwyth, Wood said Plaid Cymru would introduce digital voting as part of a "democratic renewal."
Wood also pledged to lower the voting age for assembly elections from 18 to 16 and to set up a National Youth Parliament.
Estonia became the first country in the world to hold electronic parliamentary elections in 2007, where it is offered as an alternative to traditional voting methods. In the 2015 Estonian parliamentary election, 176,491 people (30.5 percent of all votes) cast their ballot online.
However, some public figures in the tech world are wary of remote e-voting.
"Voting from home and not behind a curtain in a public place may mean that for certain kinds of people in society their votes may be coerced or bought," Wikipedia founder Jimmy Wales warned.
Wood's announcement coincided with the publication of a report which revealed 800,000 people have dropped off the electoral roll since the government changed the rules for registration.
New government registration procedures have significantly impacted the number of students on the electoral roll, with some university cities witnessing a fall of more than 10 percent in registered voters.
Labour blamed the drop on the change from household to individual electoral registration (IER), a policy which means homes can no longer be registered collectively.
Labour's shadow minister for young people and voter registration, Gloria De Piero, said the government ignored warnings to introduce the new rules.
"About 800,000 people are missing from the electoral register.
"The government ignored independent warnings not to rush through IER, and now it appears that students are a casualty of their hasty changes," she added.
Experian Consumer Information Services chief Jonathan Westley encouraged young people to join the electoral role to build up credit history.
"People who haven't registered to vote may not realize it's not just a say on who runs their local council, or the country, that they're missing out on," he said.
"Lenders and other service providers use the electoral roll to help check your identity online so it could help you access a wide range of services, including applying for a passport.
"It can also be used to calculate your credit rating, potentially helping you access cheaper borrowing. Young people should view registering to vote as an easy way of establishing a credit history."
You can share this story on social media: