'Toxic' topics: Guardian removes comments section from Islam, immigration, race articles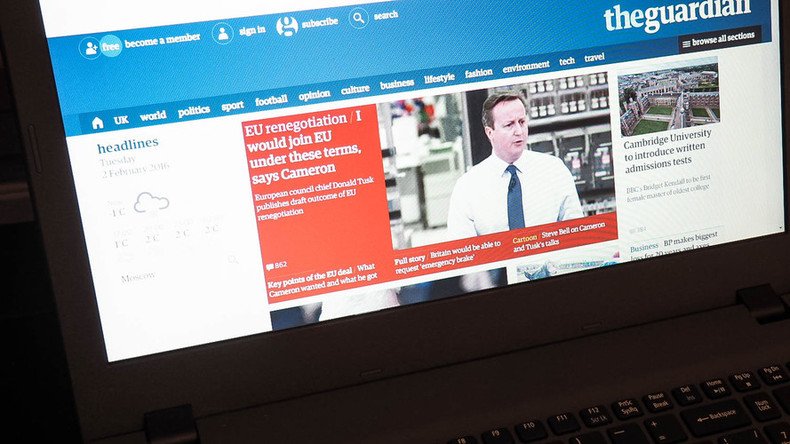 The Guardian's website boasts that "comment is free," but that motto will soon be a thing of the past for some of the newspaper's articles. The publication is banning remarks on topics such as race, immigration and Islam, citing "toxic commentary."
"The overwhelming majority of these comments tend towards racism, abuse of vulnerable subjects, author abuse and trolling, and the resulting conversations below the line bring very little value, but cause consternation and concern among both our readers and our journalists," Executive Editor Mary Hamilton said.
She went on to cite "a change in mainstream public opinion and language that we do not wish to see reflected or supported on the site."
For this reason, the newspaper chose to close the comments section on articles relating to race, immigration and Islam, "unless the moderators knew they had the capacity to support the conversation and that they believed a positive debate was possible."
The policy will affect all of the Guardian's websites, which are based in the UK, US and Australia.
The move is in stark contrast to the newspaper's wide use of the term "comment is free," which references the phrase "comment is free, but facts are sacred," coined by British journalist CP Scott. The slogan has been mocked repeatedly in recent years, as the removal of readers' comments became more and more prevalent.
Although some other online publications have dropped their comments sections altogether in recent years, the Guardian is coming at the issue from another angle, only preventing opinions from being expressed on some of the most popular international topics.
A similar tactic was used by CNN in August 2014, when the network quietly disabled comments on most stories during the protests in Ferguson, Missouri, according to Wired.
But despite the Guardian's removal of comments on certain stories, Hamilton insists the paper is in favor of positive debate.
"We want to host conversations where there is a constructive debate, where our audience can help us broaden our journalism with their expertise, their knowledge, their considered thoughts and opinions, and where they can use our site as a platform to make connections with the world and with those around them," she said.
You can share this story on social media: