'Trident taxis': Scrapping nukes, using subs as troop carriers slammed by Blairite MP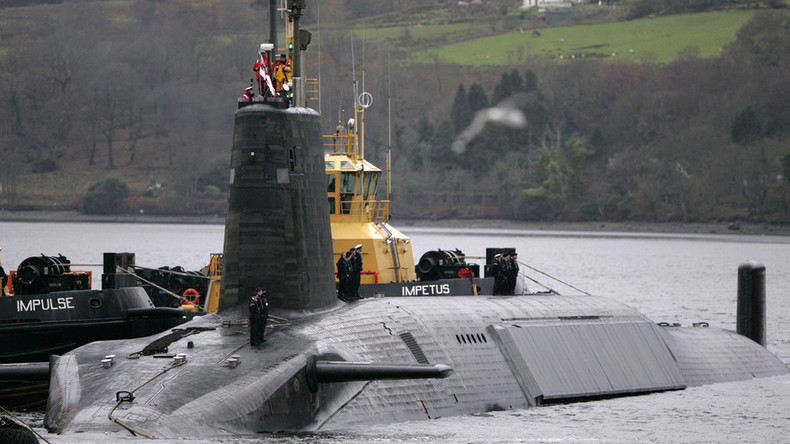 Labour leader Jeremy Corbyn would remove nuclear missiles from Britain's Trident submarine fleet and instead use the vessels to transport British troops around the world, according to one opponent within his own party.
John Woodcock MP, a vocal supporter of Trident nuclear weapons, made his comments when it emerged Labour plans for submarines to go to sea without nukes on board had not been shelved as reported.
Corbyn suggested in January that nukes could be removed from the fleet of Vanguard-class submarine designed to carry them – a strategy known as the Japanese option.
Woodcock says the plans still exist and may be included in Labour's defense review when it reports in June.
He said plans to keep missiles ashore and instead use Vanguard subs as troop carriers made no sense and demanded to know "why exactly this would be needed given the Astute class submarines already convey Special Forces."
He also warned the Japanese option is "a red herring because it would break the non-proliferation treaty" and that the idea of scrapping nukes and remaking them as and when required was foolish.
"You can't legally recreate the ability to make nuclear warheads once you've scrapped them and you can't claim to be a credible opposition if you want to spend billions on an underwater Trident taxi service for British troops," he said.
"It is as if whoever keeps floating these barmy ideas is determined to make Labour a laughing stock," Woodcock added.
Defence Secretary Michael Fallon publicly criticized Corbyn's idea on January 21 during a tour of HMS Vigilant, one of Britain's four submarines that have Trident missiles capped with nuclear warheads.
"If Labour maintains this position, they are clearly a threat to national security," he said.
"It means we would be less safe under a Labour government. It is extremely dangerous. It is like making imitation rifles," he added.
You can share this story on social media: