British forces face criminal probe over 52 Afghan murders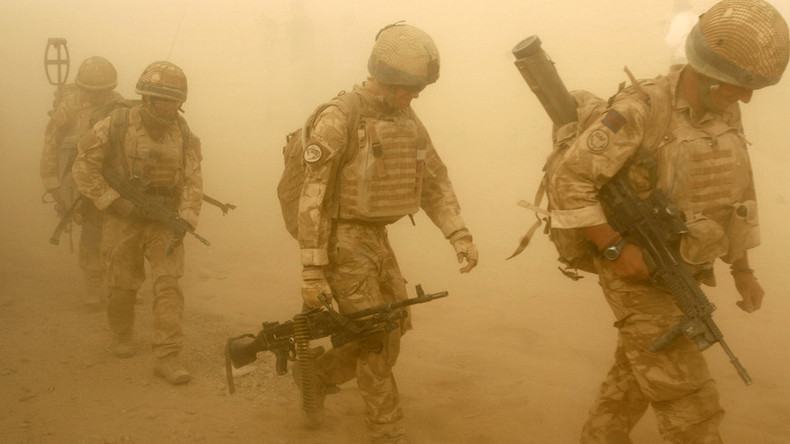 British armed forces face a criminal investigation over 166 cases of alleged unlawful killing and maltreatment during Britain's military campaign in Afghanistan, it has emerged.
Hundreds of British soldiers face investigation over cases of alleged murder and abuse, in a series of legal challenges waged by two leading human rights law firms.
The alleged abuses date predominantly from 2011 to 2013, when Britain's presence in Helmand province, Afghanistan had reached its peak.
Operation Northmoor
The Ministry of Defense (MoD) has launched specialist investigation Operation Northmoor to examine the claims. Some 64 Royal Military Police officers have been drafted in to investigate the allegations, which involve 52 deaths in 15 separate incidents of unlawful killing.
Human rights law firm Leigh Day is representing 81 of the Afghan claimants. Officers have so far investigated three cases concerning six alleged murders. However, no charges have been brought.
The success of this latest wave of claims against British troops depends on the outcome of a Supreme Court case involving convicted insurgent Serdar Mohammed. Mohammed is suspected of being a senior Taliban commander who was involved in the making of roadside bombs used to target British troops.
After he was convicted for his role as an insurgent, his lawyers say he was illegally detained by UK forces. Mohammed's case, which began on February 1, has been waged under the Human Rights Act and is the first to challenge the legal grounding for British detention programs in Afghanistan.
Under NATO guidelines, suspects held in Afghanistan by international forces must not be detained for longer than 96 hours. After such time has elapsed, they are required to be released or handed over to Afghani officials. Despite this fact, Mohammed says he was detained by British troops for 106 days.
Army chiefs and ministers fear Operation Northmoor could spark a barrage of claims similar to that which occurred in the wake of the Iraq war, when over 15,000 allegations of murder and abuse were made. However, ministers have no choice but to investigate the claims if they are to avoid landing British troops on trial in The Hague.
'Futile investigation'
Tory MP Johnny Mercer, who formerly served in Helmand province, said no one will be prosecuted.
"It's going to go on for ages, it's going to cost loads of money and no one will go to prison," he told the Telegraph.
"There's not another nation on earth that puts its soldiers through this and I find it hard to understand."
The MoD said it is legally required to investigate credible allegations of criminal conduct by British forces. However, it stressed that not all allegations spark police probes and that prosecutions do not occur as a result of allegations alone.
The MoD said it is determined to significantly curb the degree of spurious claims brought against British troops.
"Every false, distorted or exaggerated claim diverts defense spending from the front line and could serve to constrain the Armed Forces in their operational effectiveness," it added.
Law firm Leigh Day was referred to the Solicitors Disciplinary Tribunal (SDT) earlier this month over complaints regarding its handling of legal challenges launched by hundreds of Iraqi detainees against the MoD. The allegations relate to the findings of the Al-Sweady inquiry, which was set up to investigate whether British soldiers murdered and tortured Iraqi prisoners in 2004.
The decision of Britain's Solicitors Regulation Authority (SRA) to investigate Leigh Day followed criticisms by the MoD during and after the five-year inquiry. However, Leigh Day has defended its integrity, saying the context of the MoD's complaints to the SRA is "highly political."
The firm has brought numerous successful claims for compensation against Britain's MoD concerning the actions of the British Army in Iraq. These cases relate specifically to the death, torture and abuse of Iraqis.
You can share this story on social media: