1 hour to get out: France bulldozes Calais 'Jungle' mosque, church & school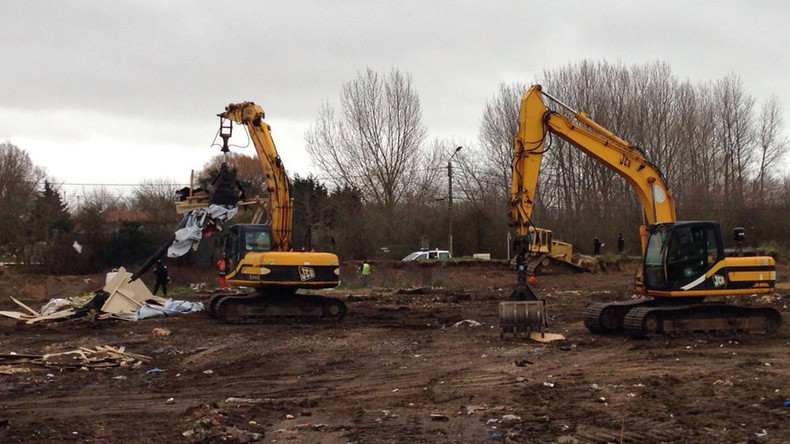 French authorities have bulldozed a mosque, a church and a school, which stood in the buffer zone between the Calais 'Jungle' refugee camp and a public road, as residents scrambled to rescue possessions.
The Calais prefecture gave volunteers and residents one hour to clear out shelters in the church compound before tearing down the remaining structures Monday morning.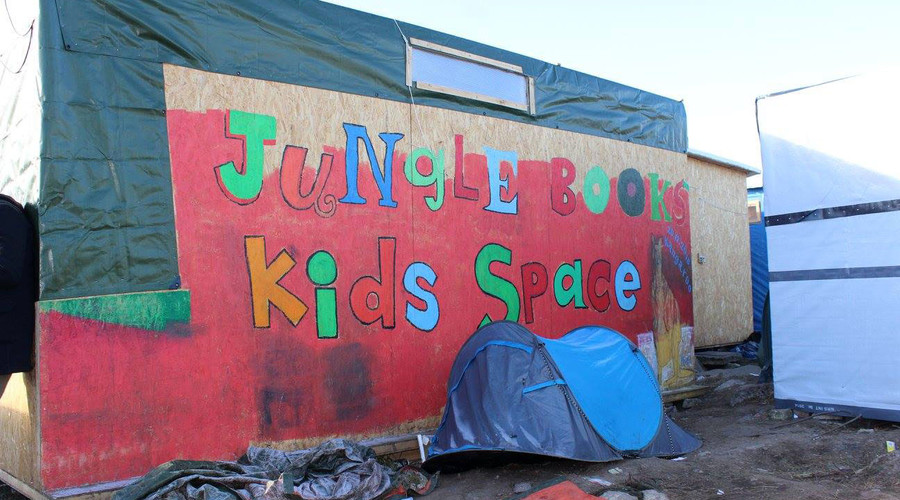 Volunteer teams were working to dismantle the shelters before they were demolished by the bulldozers, the group Help Refugees wrote in a Facebook post.
"Our teams (Help Refugees/L'Auberge) quickly working to dismantle & move shelters, mostly occupied by single women. The Police out in force. The Bulldozer drivers have gone to lunch!" the group said.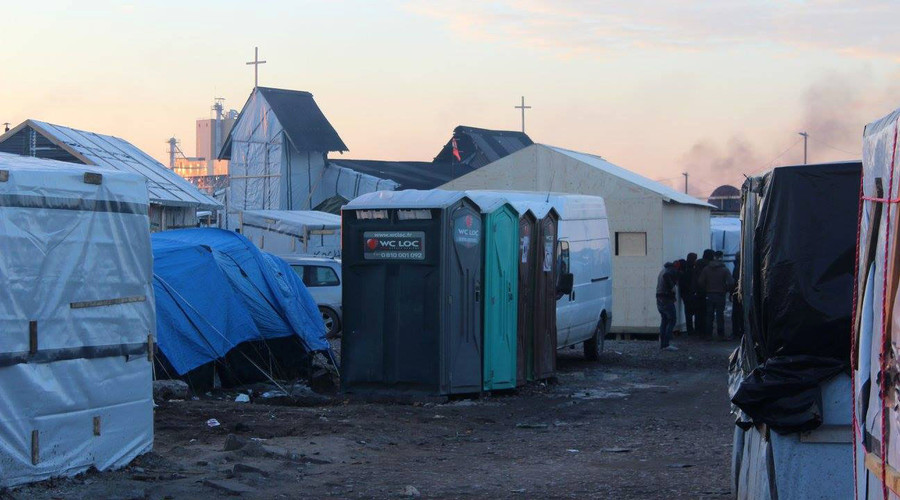 According to the volunteer group, the mosque held daily services with up to 300 people attending. Authorities had previously agreed the mosque, church and school would be left alone.
In recent weeks, French authorities have been demolishing parts of the refugee camp to create a 100-meter-wide buffer strip between the camp and the highway that runs alongside it. An estimate 1,500 refugees are being forced to relocate.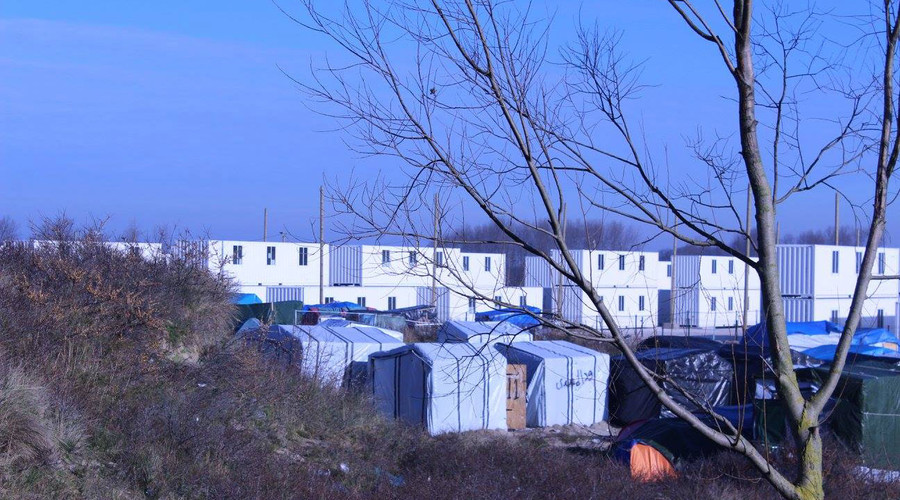 Many are being moved from self-made tents and structures into more permanent facilities, created using shipping containers. Volunteers and refugees have been attempting to move the makeshift homes out of the buffer zone before the arrival of the bulldozers.
Many refugees are reluctant to move from areas where they have established communities and have criticized the new facility as being prison-like. Others fear the hand-scanning identification system required by French authorities for those who move to the new camp will affect their chances of settling in other European countries.
Calais houses some 4,500 migrants hoping to reach Britain, down from a peak of over 6,000 during the summer.
You can share this story on social media: