JK Rowling mulls suing Scottish MP for defamation after Twitter spat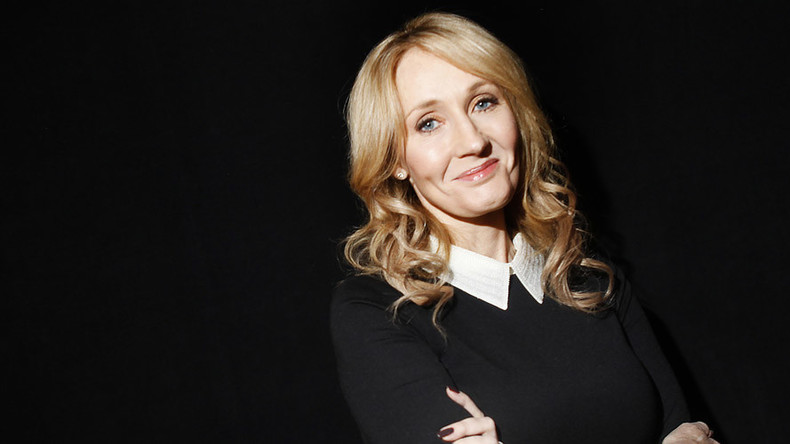 Harry Potter author JK Rowling says she won't sue Scottish MP Natalie McGarry "at present" following defamatory accusations the politician made during a six hour argument between the two on Twitter.
McGarry, a former member of the Scottish National Party (SNP) but now an Independent, tweeted Rowling on Thursday, stating the author "defends abusive misogynist trolls".
"I'd love an explanation of this accusation, Natalie," responded Rowling, who has over 6.6 million followers on the social network.
The Glasgow East MP has since made her Twitter account private and her tweets are not visible to those who don't follow her, but screenshots of the tweets have surfaced.
"It's quite simple, flee with craws… You tweet supportive tweets of a misogynist Twitter troll," McGarry said, referring to user @BrianSpanner1, who has previously tweeted abusive comments about the SNP, The Scotsman reports.
"Do you or don't you tweet supportive tweets of a misogynist and abusive Twitter troll like BrianSpanner1? Answer is yes. Simple," McGarry added.
With an increasing number of people watching the row unfold on the social network, Rowling responded, seeking examples of where she had "defended misogyny and abuse".
Rowling then stated she wanted an apology from the MP for implying she tolerated misogyny, before saying they should take the argument offline.
McGarry apologized for "any misguided inference" that Ms. Rowling supports misogyny or abuse, which Rowling seemed happy with.
The row didn't end there, however.
Shortly afterwards, McGarry sent a screenshot to Rowling of an alleged interaction between her and Spanner, in which the author appeared to respond "you're a good man" to an abusive tweet sent by Spanner.
Rowling said the image had been photoshopped, and that her comment actually referred to a tweet she sent to him following a donation he had made to the Lumos charity.
Rowling followed up her tweets shortly thereafter, hinting that she may take legal action against McGarry.
"You don't appear to understand how Twitter or defamation works," Rowling wrote. "I'm going to help you out with the latter."
Rowling went on to say that she may donate "all damages" to Lumos.
Rowling's agent has since said legal action will not be taken by the author "at present", the Herald Scotland reported.
In a letter to McGarry, Rowling's agent has requested "an apology and a donation to J.K. Rowling's children's charity, Lumos."
McGarry was first elected during the general elections in May of 2015 but was forced to resign from her party, the SNP, in November after it emerged that £30,000 had gone missing from an account of the pro-Scottish independence group Women for Independence, which she helped form in 2012.
You can share this story on social media: