Scrambled in space: British astronaut shows how to make eggs aboard ISS (VIDEO)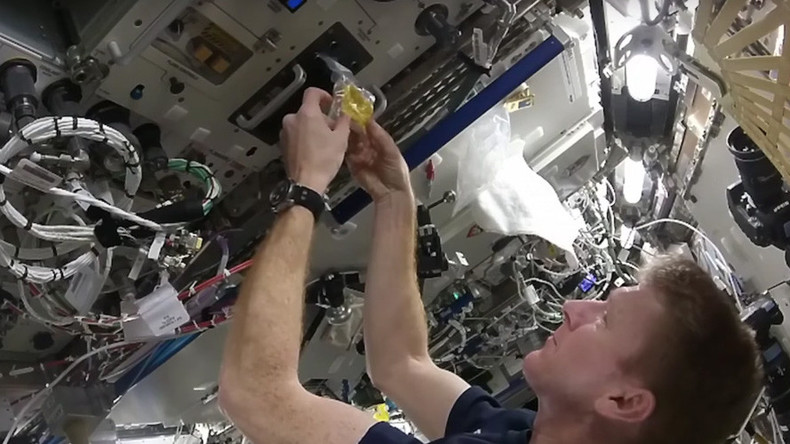 Press a button, add water and wait a little – this is the unique recipe for scrambled eggs in space shown by the British astronaut Tim Peake from aboard the International Space Station.
READ MORE: Ground Control to Major Tim: Peake becomes 1st Brit to make spacewalk (LIVE)
"Breakfast this morning – scrambled eggs," the astronaut said. According to the cookery tips from the space guru, we need to take a pack of dried scrambled eggs, add some water and wait five minutes. Then "astro-delicious" food is ready.
"Not quite as good as at home, but they are definitely scrambled! Space scrambled eggs," the 43-year-old army major wrote on Twitter.
READ MORE: First British astronaut to visit ISS believes in alien life, 'but not little green men'
Peake became the second British astronaut after Helen Sharman's flight in 1991. The astronaut left Earth on a Russian rocket on December 15 and will remain aboard the space station for six months.
In January, he made history becoming the first ever Briton to make a spacewalk from the International Space Station (ISS).
You can share this story on social media: