Islamist fanatics jailed for 'handing out ISIS leaflets' in London's Oxford Circus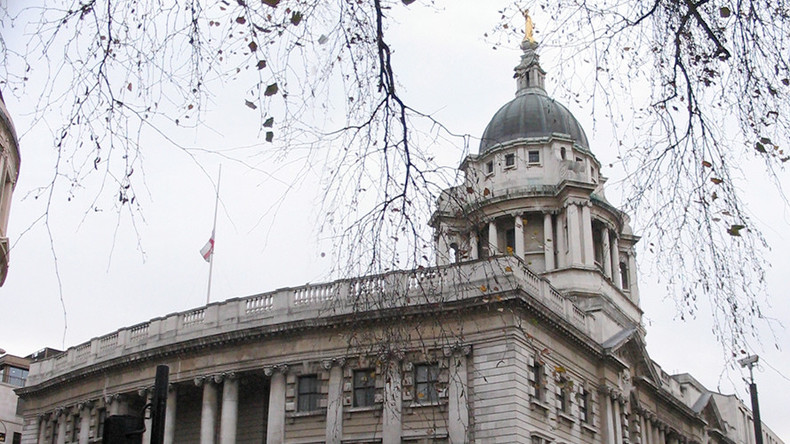 Two street preachers who ran a street stall in support of Islamic State (IS, formerly ISIS/ISIL) in London's Oxford Circus have been jailed for a total of five years.
Ibrahim Anderson, 38, was jailed for three years and Shah Jahan Khan, 62, sentenced to two after setting up a stall outside Topshop's flagship store while urging shoppers in central London to support IS in August 2014.
The Islamist fanatics, both from Luton, handed out leaflets in support of the jihadist group.
Anderson was allegedly involved with a group of extremists who urged followers to behead anyone who drew images of the Prophet Mohammed, according to the Telegraph.
It is alleged he forced his two children, one aged six, to pose with swords in front of an ISIS flag.
Both men have denied attempting to radicalize the public and supporting the jihadist group. Anderson also denied possessing information likely to be useful to terrorists.
However, after being photographed by two sisters who reported them to police, the men were arrested and prosecuted.
Sentencing at the Old Bailey in London on Friday, Judge Stephen Kramer QC said their activities could have "lured" young people to their deaths in Syria and Iraq.
He told them: "It's clear you were at that location that day to promote and invite support of ISIS by engaging with and trying to persuade passers-by, and handing out leaflets. Both said in evidence you knew and know IS was a proscribed terrorist organization. You were not there on that day simply to call people to Islam or Da'wah.
"It may be that stall had been there from time to time before August 9, 2014. However, in my judgment it's also likely to have been no coincidence it was there that afternoon when many were leaving a pro-Gaza event and likely to pass."
"These defendants, who both played their part as members of the group which invited support for IS in Oxford Street on August 9, 2014, would have been well aware that this is what they were doing."
When people on the street challenged the men, they were told to "go and die," the court heard.
Anderson, who denies the allegations, said: "I have been brave enough to come and fight my corner because I know I am innocent and have done nothing wrong."
You can share this story on social media: