Oceans Away: Man who lives by sea complains about the sand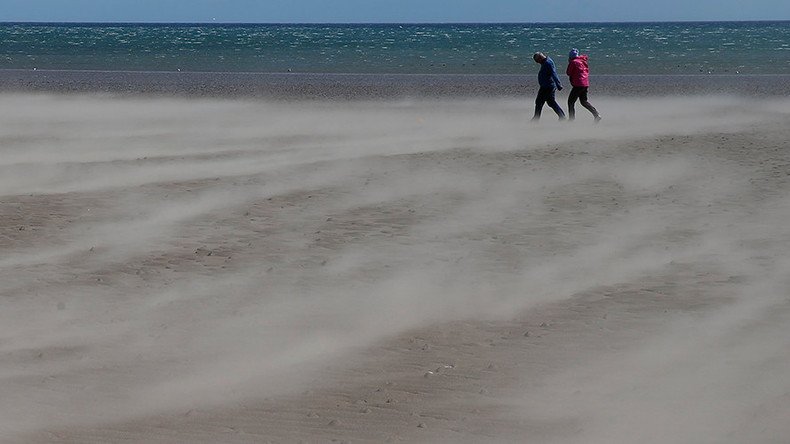 Oasis once sang "All I want to do is live by the sea", but for one UK man, the lure of leisurely strolls and cool summer breezes has been destroyed by pesky sand.
Peter Alexander from Burnham-on-Sea, Somerset lives one block from the beach, a coveted location for which some people are willing to pay millions of dollars.
READ MORE: US environmentalists take legal action to stop U2 guitarist The Edge's Malibu mansions project
But Alexander complained to his local council that sand is blocking drains and building up on footpaths.
Speaking to the Somerset County Gazette, which apparently ran out of real stories to cover, Alexander said he contacted the council, but "nothing happens... the wall at the top of Poplar Road has been damaged by vandals and when people clear up the sand, they dump it over the wall where it blows back again with the next strong wind."
The council told the Gazette that they could not control the weather, especially the huge storms that have bashed the UK's coastal areas.
The wall in question is a bit of a grey area with the Environment Agency responsible for the wall itself and its upkeep along the railings, but sand in the road and pavements falls under the care of Somerset County Highways.
Could a 'Sandgate' scandal be far behind? You heard it on RT first.
Burnham-on-Sea's sandy plight is nothing compared to the "Dune"-like conditions in the Libyan city of Tobruk, which was smothered in red sand after a storm.
We're also guessing Alexander isn't a big fan of the Oscar-nominated film "Mad Max: Fury Road".
You can share this story on social media: