Google 'sweetheart deal' with British taxman under scrutiny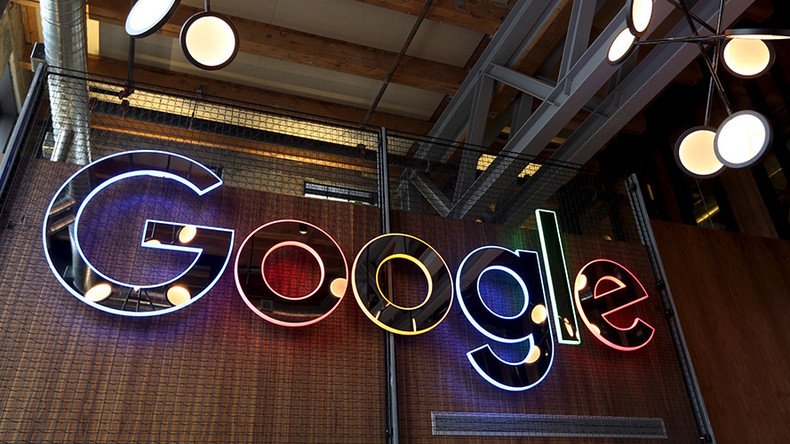 Google executives and British tax officials will be called before MPs for questioning within weeks after a controversial tax settlement allowed the internet giant to pay just 3 percent on its multi-billion-pound profits.
HM Revenue & Customs (HMRC) officials and representatives from Google are due to give evidence before a hearing on February 11, the Commons Public Accounts Committee confirmed.
The controversial tax deal saw Google pay £130 million to the UK taxman on its profits for the past 10 years.
It has caught the attention of the European Commission, which said the agreement could be a breach of EU competition rules and will be investigated if a complaint is made.
European Commissioner for Competition Margrethe Vestager said so called "sweetheart deals" between member states and corporations were unfair and could be considered illegal state aid.
The Scottish National Party (SNP) wrote to Vestager calling for an investigation into the tax settlement. The Labour Party is said to be planning on submitting a similar request.
Speaking on BBC Radio 4, Vestager said the Commission may inspect the arrangement if there are concerns.
"That's way too early to say because I don't know the details of the deal," she said.
Asked whether she would investigate, Vestager said: "If we find that there is something to be concerned about, if someone writes to us and says 'maybe this is not as it should be', then we will take a look."
"We should be in a union where everyone has a fair chance of making it. If you are in a small innovative company... the bigger ones shouldn't close the market and disable your opportunity to find customers," she added.
Google's 'sweetheart' deal has prompted outcry from a range of public figures, including former Business Secretary Vince Cable, media mogul Rupert Murdoch and even a major Google investor.
Top Google shareholder James Anderson ‒ whose investment trust owns £120 million of shares in Google's parent company, Alphabet ‒ said it was time for the corporation to pay higher tax rates.
"My take remains that it is in the long-term interests of Google and others of that ilk to pay decent rates of tax and that they and others would be best served in taking the lead in volunteering this," he told The Times.
"They are beneficiaries of state spending at many levels and in return they would get respect," Anderson added.
Cable, the former secretary of state for business, said that Google CEO Eric Schmidt enjoyed close links with Prime Minister David Cameron during the coalition government.
He said that "very close relationship probably made it very difficult for HMRC to be aggressive in its tax settlement with the company."
News Corp executive chairman Rupert Murdoch also chimed in on the controversy, accusing the "posh boys in Downing Street" of being in awe of Google.
"Google has cleverly planted dozens of their people in White House, Downing St, other governments. Most brilliant new lobbying effort yet," he tweeted.
An online petition calling for the European Union to investigate a secret tax deal between Google and the British government has received 30,000 signatures so far. The petition declares that "all companies should pay a fair rate of tax."
You can share this story on social media: