'Left for dead': Arrests after police release shocking hit-and-run CCTV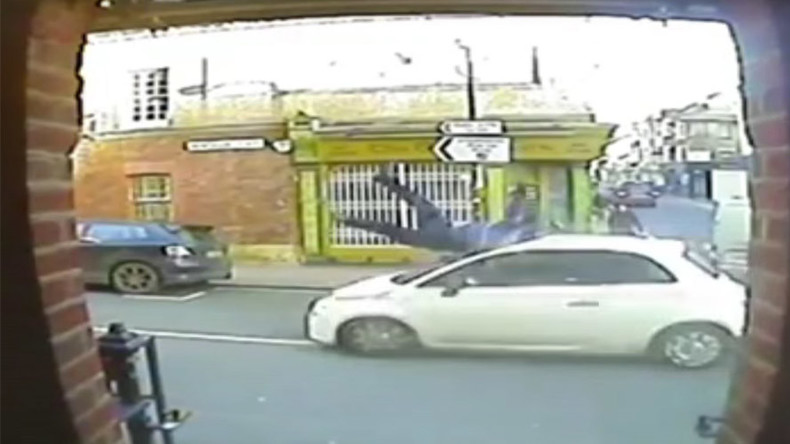 Two people have been arrested after a 53-year-old man was mown down by a car and "left for dead" in broad daylight in the seaside town of Brighton.
The victim, who is recovering in hospital, received serious head injuries after he was struck by a Fiat 500 on January 14.
Local police released footage of the collision as part of a public appeal to track down the driver of the speeding car.
The video shows the pedestrian crossing the street, before being thrown into the air by the speeding vehicle and crashing to the ground.
A 31-year-old man - suspected of driving the Fiat - was collared as he tried to hide on a roof in the town, according to a Sussex Police spokesperson.
He has been arrested on charges related to dangerous driving, attempting to pervert the course of justice and aggravated vehicle-taking.
Meanwhile, a 56-year-old woman is also being held by police in connection with the incident, on suspicion of attempting to pervert the course of justice.
"We would like to thank everyone has shared the video and given us information. We are still appealing to anyone with information or was in the area when it happened to please make contact on collision.appeal@sussex.pnn.police.uk," Sergeant Dan Pitcher, of the Sussex Police said.
You can share this story on social media: