Regulators consider reopening of Iranian banks in London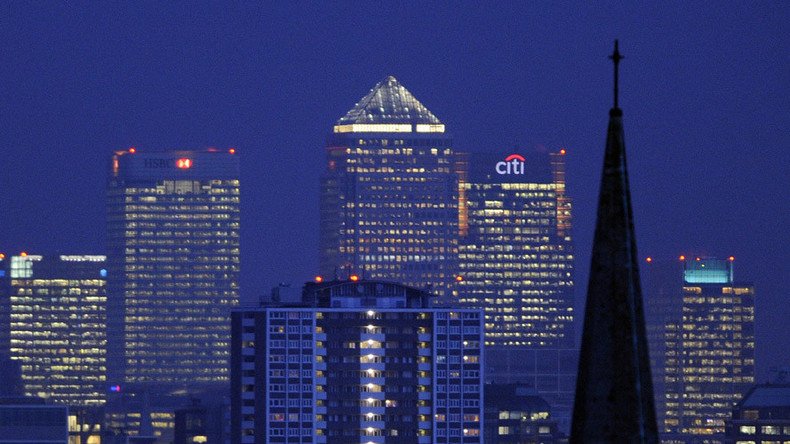 Regulators in London are considering whether to allow two Iranian banks to begin operating again after sanctions on Iran were lifted following the major nuclear deal agreed in 2015, Reuters reported.
Two sources told the agency that the banks, Melli Bank and Persia International Bank, would only be allowed to work in London if they met stringent criteria laid out by the Bank of England.
The move could see the banks become reintegrated into the British financial landscape and begin to build up some of the profits and stature they were enjoying 10 years ago, before sanctions were put in place.
European Union sanctions were removed during January, along with US sanctions, and it is hoped that the West will begin bringing Iran out of isolation in return for curbing its nuclear weapons program.
An official for Iran's Middle East Bank told Reuters on Friday that the country is expecting to link up to the rest of the banking world within weeks as Iranian financiers and institutions are allowed back on to the global transaction network SWIFT.
There have been discussions between the Treasury and both Melli and Persia International about resuming British operations for several months. Last week the banks were put in the New Bank Start-Up unit, which helps banks enter the UK market.
The banks are also working with regulators to brush up on the requirements to be part of the British financial system including capital requirements, risk management and governance, before restarting operations.
The British government expressed its support for the initiatives to bring Iran out of isolation.
"The UK Government fully supports expanding our trade relationship with Iran and encourages UK businesses to take advantage of the commercial opportunities that will arise... However, some sanctions remain in place so UK businesses should continue to ensure they are compliant with all sanctions regimes," it said in a statement.
The continuing thaw in relations between Iran and the West comes as a damning report from Amnesty International suggests that Iran continues to sentence many children to death, despite pledging to reform juvenile offences.
The report, released on Tuesday, found girls as young as nine and boys as young as 15 had been sentenced to death in Iran. It also gives the names of 49 juvenile offenders who currently face execution.
"The report sheds light on Iran's shameful disregard for the rights of children. Iran is one of the few countries that continues to execute juvenile offenders in blatant violation of the absolute legal prohibition on the use of the death penalty against people under the age of 18 years at the time of the crime," Amnesty International Middle East Deputy Director Said Boumedouha said.
You can share this story on social media: