Gun dogs wanted: English cops sniff out canine crime-fighters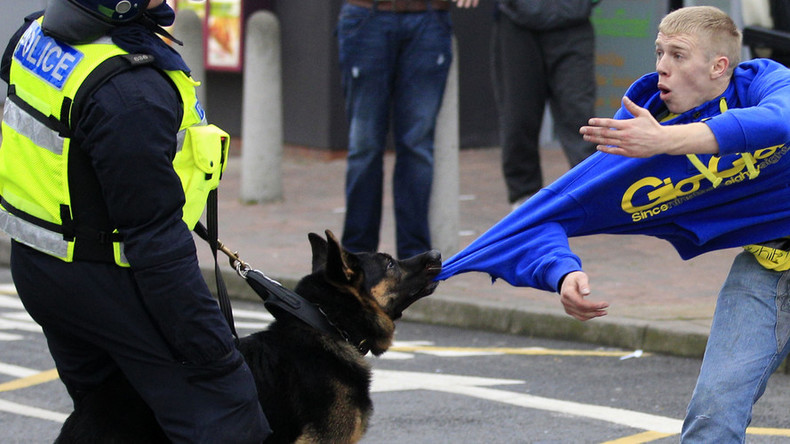 If your dog is too much to handle, untamed, and basically bringing mayhem to your life, then you might just have a crime-fighting canine on your hands.
Police in the northwest English county of Cumbria are looking for new recruits to their Dog Unit.
The unit explains that "gift" dogs are dogs that for one reason or another are "too much" as pets, but they might just have what it takes to be a search dog. Gun dog breeds such as spaniels, setters and retrievers are the ideal candidates.
Dogs should also be camera-friendly, as the Cumbria Police Dogs Twitter page keeps the public updated with their antics.
The dogs help in searches for missing people and property – tracking down drugs, cash, and weapons – but outside of their work, they live a normal life with their handlers.
A dog from the unit rose to fame in 2010 after it found the body of Cumbrian serial killer Derrick Bird. Bird killed 12 people and injured 11 in a one-day shooting rampage, before killing himself.
When Bird disappeared after the attacks, officers didn't know if he was dead or alive. The search ended after 40 minutes when a Cumbria police dog and handler located his body.
At the end of October, UK media reported that Cumbria Police dog handlers feared the entire unit would be dropped, as Cumbria Police faced cuts of up to £26 million.
Although these fears were subsequently allayed when no changes were made to the overall police budget, a review is planned in the coming months.
You can share this story on social media: