No desire to 'legalize incest' in Scotland – parliamentary committee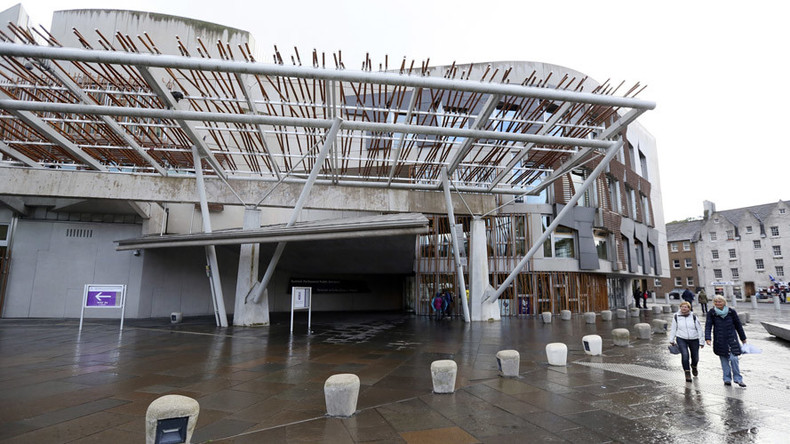 Holyrood, the Scottish parliament, has rejected a petition to legalize incest submitted by a man in Australia because there is no public desire or interest in doing so.
Due to a legal loophole derived from Scottish devolution, which means all petitions relating to a change in the law must be considered, Ministers of Scottish Parliament (MSPs) were forced to assess the request.
This is despite the head of the public petitions committee, Michael McMahon MSP, branding the content abhorrent.
"I recognize the petition addresses a subject matter that many people find abhorrent. Speaking personally, I take a similar view," McMahon said before the ruling.
The petition was submitted by an Australia-based man named Richard Morris, who argued Scotland's incest legislation is "not applicable in the cases where participants are both consenting adults over the age of 21."
Morris, who claims to be an author on the subject, wrote in the petition's background notes that the law "does unnecessarily and unfairly punish consensual adult incest, breaching the rights to sexual autonomy for all consenting adults that is accepted in other more developed countries.
"The law of incest in Scots law should be reformed," he argued.
He said the current block on Adult Consenting Incest (ACI) was based on "bigotry" spread by the Church and government.
"Public fears, prejudice and bigotry about ACI are mostly due to ignorance created over many years mostly by the church and church-influenced governments and newspapers, in much the same way as public fears and bigotry about homosexuality were created.
"In general, societies have a tendency to target isolated individuals and to attack anything perceived to be different as a threat," Morris argued.