Lords defeat Tory attempt to abolish child poverty statistics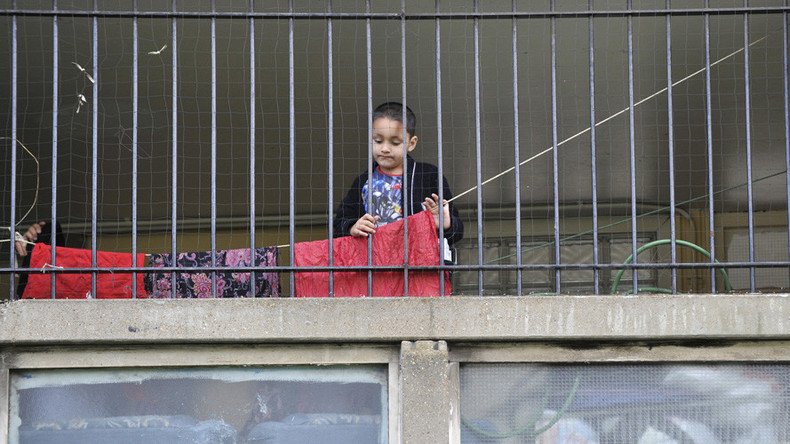 Labour peers in the House of Lords dealt Prime Minister David Cameron's Conservative government a major blow over its plans to change the way child poverty is measured on Monday.
Opposition Lords voted 290 to 192 in favor of an amendment that will force the government to publish annual figures on income-related child poverty.
Ministers had attempted to abolish annual reports on income levels in the poorest families and replace them with other measurements, such as the number of children living in unemployed households.
The government claims the amendment was not needed, as income-related statistics would be still be collated.
Child poverty charities welcomed the ruling by the House of Lords, saying the upper chamber is "on the side of the experts and the public."
The amendment was tabled by the Bishop of Durham, Rt. Rev. Paul Butler, who said that income-related statistics are needed so they could be assessed alongside other measurements of deprivation.
Butler said he conceded income levels should not be the only measure, but that they were still highly significant.
"It is also possible to understate the importance of income, or the lack of it, especially among those of us who have plenty," he said.
"There is also a wealth of academic evidence pointing to the damaging effect income poverty has on children's wellbeing, including their health, education and future employment prospects."
The defeat in the Lords could be overturned when the bill returns to the Commons later next year.
If it is not overturned, the government will be legally obligated to report each year on the percentage of children in households whose net income is 60 percent to 70 percent below the median average.
Child Poverty Action Group chief executive Alison Garnham said the government was in "a mess" over the issue.
"It's needed the House of Lords to act and insist that, yes, the government should continue to report to parliament on what's happening to child poverty and, yes, that when you talk about poverty and life chances, you cannot simply ignore income," she said.
"The Lords is on the side of the experts and the public here.
"MPs now have a chance to demonstrate their commitment to tackling child poverty by holding on to the Lords amendment when the Bill comes back to them."
A spokesperson for the Department of Work and Pensions said the setback was part of the "legislative process."
"These measures are the foundation of a new, comprehensive approach to child poverty and will drive effective government action. Today's vote in the House of Lords is a routine part of the legislative process and next steps will be announced in due course."
You can share this story on social media: