Bisexual Jamaican wins battle for asylum in UK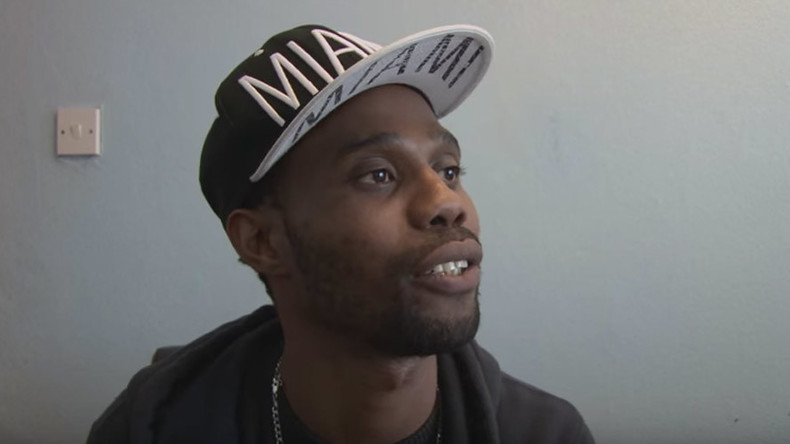 A bisexual asylum seeker from Jamaica has won a three year battle to remain in the UK.
Orashia Edwards fought to have his rejected bid overturned after a judge ruled that he had been dishonest about his sexuality.
The judge previously said that Edwards was heterosexual and had just experimented with men.
Edwards argued misconceptions about bisexuality had played a part in his case and that he would be in danger if he were to return to Jamaica, as his case had received media coverage there.
"I think they are prejudiced against bisexual people," he said in May. "They say I have choices, that I could choose to be with a woman. Maybe if I had lied and said that I was gay things would have been different, but I'm just being honest."
Jamaica has strict laws against gay people, with sexual activity between men illegal and those who engage in it being subjected to up to ten years in prison. Human Rights Watch detailed violence and discrimination without the guarantee of police protection.
Speaking after the decision, Edwards expressed relief: "I'm delighted. For the past three years I've had trouble eating, trouble sleeping, problems with depression, but now I can finally move forward with my life."
During the appeals process, Edwards felt compelled to take intimate photographs of him and his partner of two years to prove he was telling the truth.
"It was extremely degrading for me to have to do, and still they didn't believe me. I'm not a liar, it has taken years for me to be honest with myself about my sexuality and I'm not trying to lie to anyone else," he said.
In Jamaica, three out of four LGBTI people want to leave to escape persecution, according to a new study.
The UK Home Office has been accused of stereotyping and asking intrusive questions of gay and bisexual people seeking asylum.
A 2014 investigation found over half of the screening interviews "wrongly contained questioning that went beyond the basics of the asylum claim". There were also incidents of "unnecessarily intrusive questions about sexual activity (which went against guidance and training)".
Edwards was housed in detention for much of the process. He will now be able to open a bank account, get a job, and enter education.
While the UK is legally better for people from the LGBTI community compared to Jamaica, they still face violence and homophobia.
In 2013, the editor of an online LGBTI magazine and his partner were beaten by six men who told them to "stay down… faggot", according to the Independent.
Last year, singer Sam Smith revealed he was the victim of gay-bashing in London when he first moved there.
You can share this story on social media: