Govt ridiculed for spelling gaffe on press statement urging migrants to learn English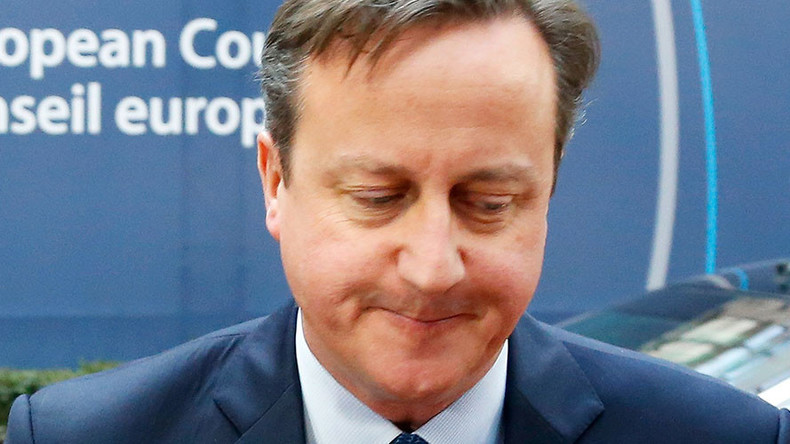 Government staff have been ridiculed by social media users for misspelling the word 'language' in a press release informing the public about a new policy on English language tests for migrants.
On Friday morning, the Home Office published a press release which read "new English langauge test for family route migrants." The Home Office promptly moved to rectify the error, as a fiery backlash played out online.
"Clearly, the Home Office isn't British, is probably just here to scrounge and should be deported immediately. #MayLogic," one Twitter user said.
"Maybe staff at the #HomeOffice need to take the English language test," another Twitter user joked.
"If there was one announcement you would double and triple check...."
The blunder comes as migrants are threatened with deportation if they fail the proposed new tests. Downing Street attempted to play down the gaffe, insisting everyone is "open to mistakes."
A spokesperson for Number 10 added that the PM is "fully confident" of his civil servants' grasp of English.
The Home Office press release was issued to provide details on the government's plans to make migrants sit a speaking and listening test if they want to stay in the UK.
"The new A2 requirement delivers the government's manifesto commitment to ensure that those coming to the UK on a family visa with only basic English will become more fluent over time," it said.
"It will mean that the person can better engage in everyday conversation and thereby better participate and integrate in everyday life in the community."
The new policy affects non-European partners and parents of British citizens or people settled in the UK.
Speaking to BBC News last week, the PM said: "After two and a half years they [migrants] should be improving their English and we will be testing them.
"We will bring this in in October and it will apply to people who have come in on a spousal visa recently and they will be tested."
The PM stressed there is no guarantee that those who do not pass the test would not get deported.
"They can't guarantee they will be able to stay, because under our rules you have to be able to speak a basic level of English to come into the country as a husband or wife," he said.
"We made that change already, and we are now going to toughen that up, so halfway through the five-year spousal settlement there will be another opportunity to make sure your English is improving. You can't guarantee you can stay if you are not improving your language."
You can share this story on social media: