Hazardous risks to global economy demand cross-border response, says Osborne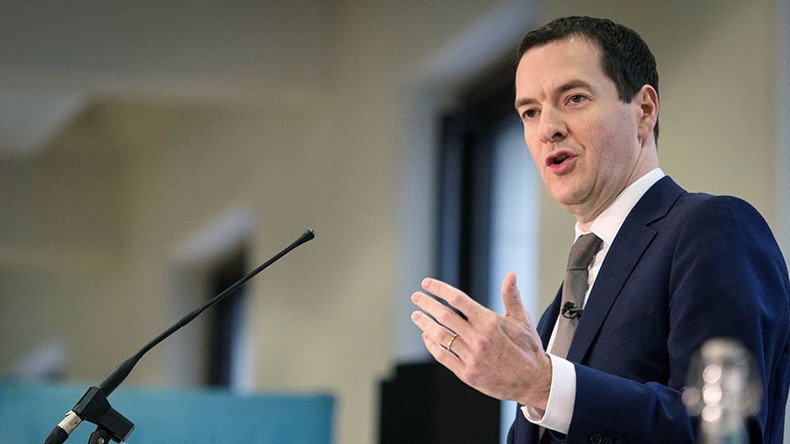 International financial actors must work together to counteract a "hazardous mix" of risks that threaten the stability of the global economy, Chancellor George Osborne has said.
Speaking to business leaders at the World Economic Forum (WEF) in Davos, Osborne said the grim financial climate has prompted the need for economic reforms across the globe, and for politicians to see their financial promises through.

The price of crude oil plummeted to below $30 (£20.90) per barrel this week, and some analysts predict it could fall further to less than $10 (£20.90) per barrel. In the face of turbulent stock markets last summer, fears remain rife that China will suffer a crash.
"It adds up to a hazardous mix. But my message today is one of confidence: we can meet these risks and overcome them if we stick to our plan," Osborne said.
"We need to see every shoulder at the wheel. Every country acting as one in search of growth."
The chancellor said that while the drop in oil prices is "helpful" to business leaders and families, it is having widespread global economic consequences.
"We are all here to talk about the future – for your businesses, for our countries. So I wanted to explain what the best antidote for the dangerous cocktail is: to offer concrete proposals on how the global economy needs to change. And explain how we plan to reform Britain's economy too," he said.
"There's a lot of transition taking place – transition that is difficult and turbulent, yes; but transition that is fundamentally positive too."
Osborne called on China and other world economies to follow through on their economic pledges in an effort to cultivate stability across the global economy.
"The Chinese are fond of their proverbs and they have a good saying," he said. "They say that talk does not cook rice. It is simple, it is true, and it is particularly relevant now."
Chinese delegates at Davos have insisted that they are in full control of their economy, despite claims that it is spiraling into recession amid a 6.8 percent slow-down in the last quarter. The rate is the slowest for 25 years.
Osborne's comments come as the head of the International Monetary Fund (IMF) urges China to communicate with other global powers and ease uncertainty about their financial position.
"Given the massive transitions in China, there is a communication issue – this is something that markets do not like," IMF chief Christine Lagarde said.
"Uncertainty, not knowing exactly what the policy is. Not knowing exactly what the renminbi is valued against – the dollar, or a basket of currencies."
You can share this story on social media: