Doggie doo-doo DNA database to help Barking detectives find foulers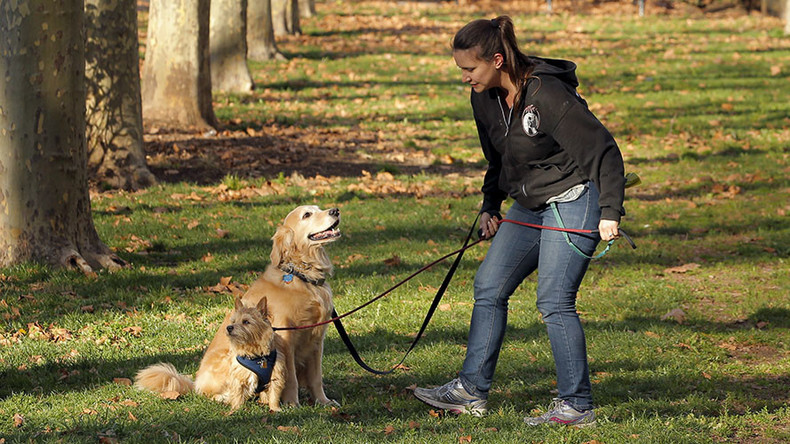 It's a dirty job, but somebody has to do it. This week doggie detectives in the London Borough of Barking (we kid you not) launched a new Canine S**t Investigation (CSI) unit tasked with using a DNA database to identify human culprits who don't clean up after their best friends.
The Barking and Dagenham (or should that be Dogenham?) Council created the pilot project and encourages dog owners to register their pooch's DNA with a private waste management company.
Any public poo offenses can then be checked against the database to identify the dog owner.
If they are not registered on the database, it will rule out existing dog owners who are, giving them a guilt-free conscience and clearing their name.
Otherwise they may need a decent lawyer.
Registering dog DNA is not mandatory in the UK, but microchipping will be required by all owners from April.
Darren Rodwell, leader of Barking and "Dogenham" Council, said he hopes "to have a scheme going with local veterinarians where people can get the swab and chip done together".
Current law fines dog owners £100 (US$143) on the spot if they are caught without a scooping bag, even if the dog has not defecated.
In Dorset, the issue was such a problem that any pooch poo discovered was sprayed a bright color and left for the dog owner, hopefully for them to see upon their return and shame them into picking it up.
The town of Boston in Lincolnshire also decided to use shame tactics, leaving a flag in the mess.
In Ireland, Cork City Council decided to communicate their message via animation with some hard-to-understand accents.
Comedian Jerry Seinfeld once joked that if aliens were looking down on the planet, they would think the dogs were in charge.
You can share this story on social media: