Landmark legal battle sees Syrian refugee reunited with family in UK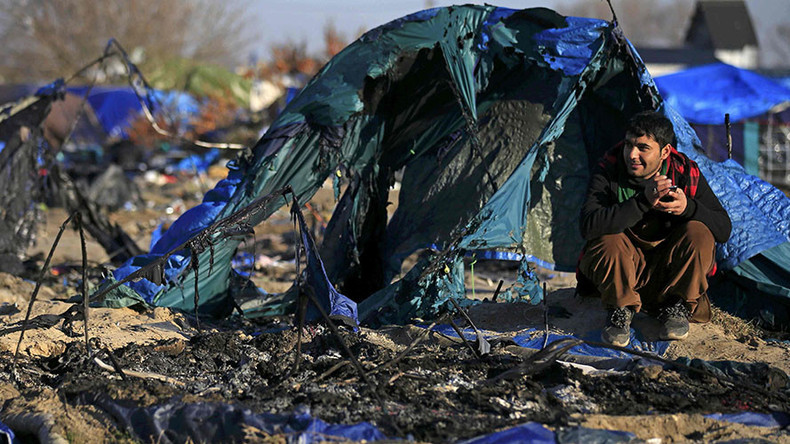 A Syrian boy who has been permitted to come to Britain after living in the Jungle camp in Calais said he is "so thankful" to be reunited with his family after a landmark legal case.
The 17-year-old, who cannot be named for legal reasons, urged the thousands of refugees hoping to travel from Calais to Britain to "have faith." He said that it is more important to travel "legally and safely," and said his case could act as an example to others.
The teenager, along with three other refugees, has been allowed to stay in Britain while their applications for asylum are processed. The group, which consists of three teenagers and one 26-year-old man, will live with their families over the course of the assessments.
They were reunited with their families at St. Pancras Station in London, where the Eurostar arrives. Speaking to Press Association (PA), the 17-year-old described being reunited with his brother, who he last saw in their home country of Syria.
"I feel so thankful because I would never have imagined I would be reunited with my brother," he said.
He stressed that conditions in the Jungle are "intolerable," and that he had nearly given up any hope of traveling to Britain. He added that the camp was "not fit for humans" and there was a "great sense of depression" throughout the makeshift dwelling.
"It was just awful," he said.
"But then slowly, slowly because of the conviction of my brother and the lawyers I slowly started to have faith and began to become hopeful I would be reunited with my family."
The teenager thanked his legal team for their help.
"I thank every person who was part of this process - they have saved lives. They have saved people from death ... I thank Britain as a whole," he said.
In a message to others in the Jungle, he added: "Have faith. There is a way to come here legally and safely."
The 17-year-old decided to leave his hometown of Daraa in in 2015 and traveled to Lebanon, and then across Europe to the Calais Jungle.
He said that his "main hope and aspiration" was now to become a lawyer and help others.
The landmark case could see many more refugees from Calais travel to the UK to have their asylum applications processed. Throughout the court proceedings, legal representatives for the four Syrian refugees argued that bureaucratic delays in France meant that such cases should be handled by UK authorities.
You can share this story on social media: