Senior Tory MP admits to using stimulant drug 'poppers'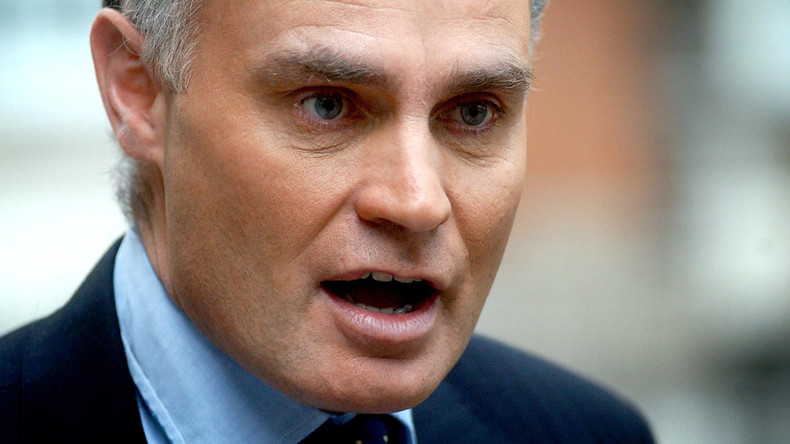 Conservative MP Crispin Blunt has outed himself as a regular user of the party drug 'poppers,' and has branded the government's attempt to outlaw the substance as "fantastically stupid."
During a heated debate over the government's Psychoactive Substances Bill, the chair of the Foreign Affairs Select Committee admitted he uses the drug and warned a ban on the substance risks alienating gay men who take it regularly.
The recreational drug is legal and is often used by homosexual men to enhance sexual pleasure.
Addressing MPs in Parliament on Wednesday, Blunt said a ban on the drug would directly affect him.
"This is sometimes a moment.. when something is proposed which becomes personal to you and you realize the government is about to do something fantastically stupid, and I think in those circumstances one has a duty to speak up," he said.
"I use poppers. I out myself as a popper user and would be directly affected by this legislation, and I'm astonished that this is proposing to be banned and frankly so would very many gay men."
The government says it wants to crack down on the use of so-called legal highs, which were linked to an estimated 18 deaths in England and Wales in 2014.
The Psychoactive Substances Bill is aimed at banning new psychoactive substances - 100 of which were identified across the European Union (EU) in 2014.
An amendment tabled by Shadow Home Secretary Andy Burnham, which would have excluded poppers from the legislation, was voted down by 228 votes to 209 on Wednesday.
The bill subsequently progressed to its final stage in the House of Commons, and is now due to be written into law.
If the legislation is passed, the distribution, production, sale and supply of poppers will be made illegal in the UK.
While some MPs have welcomed the bill, campaigners have accused the government of rushing it.
The government's Advisory Council on the Misuse of Drugs (ACMD) previously said that the misuse of poppers is "not seen to be capable of having harmful effects sufficient to constitute a societal problem."
Home Office minister Mike Penning hinted on Tuesday that the government may back down on its proposed ban of the legal high.
"The government recognizes that representations have been made to the effect that poppers have a beneficial health and relationship effect in enabling anal sex for some men who have sex with men, amid concern about the impact of the ban on these men," he wrote in a letter to the Home Affairs Select Committee on Tuesday.
Minister of State for Policing and Justice Mike Penning welcomed the bill. "The blanket ban will give police and other law enforcement agencies greater powers to tackle the reckless trade in psychoactive substances, instead of having to take a substance-by-substance approach," he said in a statement.
You can share this story on social media: