77% of Brits think wealthy donors have too much political influence – poll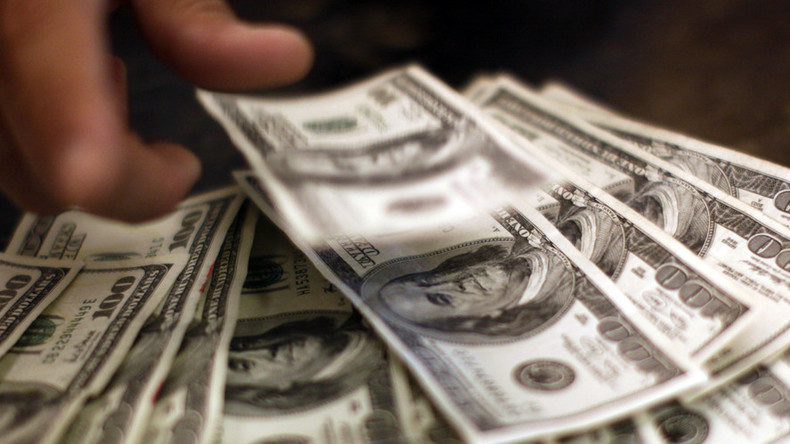 Over three quarters of the British public think that big donors have too much influence over political parties, a survey by the Electoral Reform Society has revealed.
The poll suggested that most Brits feel that the manner in which political parties are funded needs to change, with 71 percent of respondents branding current methods of funding "corrupt."
The chief executive of the Electoral Reform Society, Katie Ghose, said the poll shows Britain's system of political party funding is a cause for concern.
"These findings show that the public are deeply concerned with Britain's broken party funding model. Party finances in the UK are in dire need of reform, following years of scandals and voters' rising disgust about the role of money in our politics," Ghose said.
"There is growing appetite for reforming the way parties are funded, and you can see this among people from across the political spectrum. Measures in the Trade Union Bill to ensure union members have to 'opt in' to pay into political funds could form part of a fresh settlement."
Ghose warned that in targeting Labour and not addressing the wider issue, the government risks decades of "tit-for-tat" politics. "We need all parties to get around the table and deal with this once and for all," she said.
"There is no other way of finding a sustainable solution and avoiding accusations of constitutional gerrymandering."
The survey's release coincided with a House of Lords debate on the draft Trade Union Bill, which seeks to restrain political party funding in Britain.
Under the plans reviewed on Wednesday, Labour would be the only party to lose out on funding from the unions. The Lords decided that the bill would require further scrutiny, providing a close shave for Jeremy Corbyn's party, which looked set to lose £6 million (US$8.5 million) each year.
Labour's leader in the House of Lords, Angela Smith, called on peers from all parties to back further scrutiny of the bill.
"Whatever our views, I hope that we would be able to find agreement that it would be totally wrong for any government to use its power to attack the funding of other political parties, particularly the official opposition," she said.
Other aspects of the Trade Union Bill would restrict union activity in and out of the workplace, prevent union members from funding parties through donations, and increase the threshold needed for strike action.
You can share this story on social media: