UK anti-terror legislation ripe for abuse - Liberty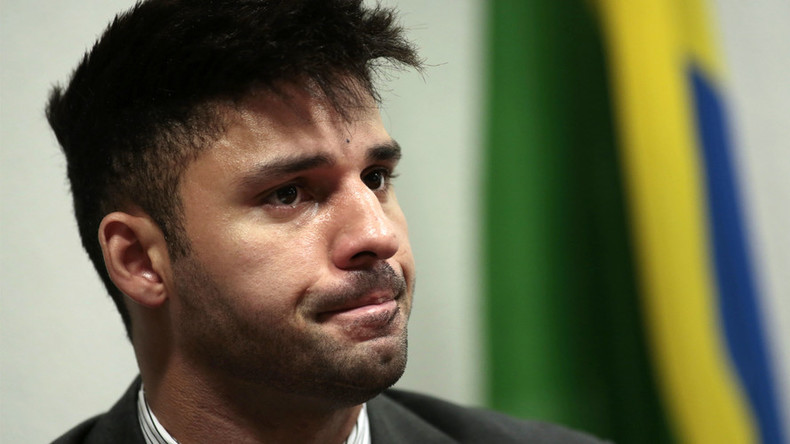 Authorities in the UK have the power to abuse anti-terror legislation and deprive journalists of their right to freedom of expression, human rights group Liberty has said in the wake of the watershed Court of Appeal ruling on David Miranda's detention.
In an article for HuffPost UK, Liberty legal officer Rosie Brighouse described the verdict as a victory in the face of "arbitrary abuse of state power."
The Court of Appeal had ruled that the conditions of Miranda's detention contravened journalists' right to freedom of expression under the Human Rights Act.
Miranda, who is the partner of investigative journalist Glenn Greenwald, was stopped by police at Heathrow Airport in 2013, detained for nine hours and questioned without a lawyer.
He was carrying sensitive documents at the time, as he was assisting Greenwald with his investigation into National Security Agency (NSA) whistleblower Edward Snowden's revelations on mass surveillance.
Monday's verdict overturned an earlier ruling by a lower court that held that the detention was legal under Schedule 7 of the UK's Terrorism Act 2006. Brighouse says the legislation is "breathtakingly broad" and empowers UK authorities to "stop, detain, question and seize without suspicion anyone who is travelling to, from, or through Britain."
"This judgment is a major victory for the free press. Schedule 7 has been a blot on our legal landscape for years. Its repeal is long overdue," Brighouse said in a statement on Monday.
The verdict has also raised questions about the government's promises of journalistic protections in Theresa May's controversial Draft Investigatory Powers Bill. The bill would sanction bulk data collection by British security services and impose obligations on telecommunications companies to hand over their clients' information when asked.
Brighouse has dismissed the government's claims that the legislation will include adequate press freedom provisions. "The Bill gives as much protection against abusive surveillance to journalists as it does the rest of us – none," she said.
"The bulk hacking and interception powers it seeks to legitimize are indiscriminate by their nature - they don't differentiate by profession."
You can share this story on social media: