Leaked Savile report slams BBC culture & Thatcher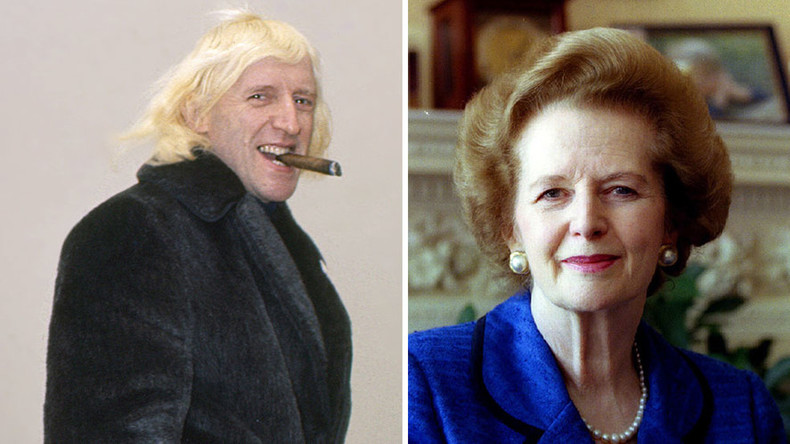 A leaked report condemning the BBC over Jimmy Savile's sexual abuse of minors has warned that another child predator could be present at the national broadcaster.
Former British Prime Minister Margaret Thatcher was among those who received criticism in the report for ignoring warnings about the celebrity from an honor committee and proposing him for knighthood in recognition of his charitable work.
Extracts from the leaked draft report compiled by retired judge Janet Smith were published on the website Exaro Wednesday.
The leaked inquiry found that Savile abused victims on "virtually every one of the BBC premises at which he worked."
In the afterword of the report, Smith writes that she thinks "it is possible" that a predatory child abuser is lurking in the BBC today.
Her report outlines multiple rapes and assaults by Savile on children, all associated with the BBC.
Three of Savile's victims were reportedly just nine years old.
The judge also concluded that the culture and attitudes at the BBC have not changed since Savile's era, which could allow a similar abuser to exist in the organization today.
The report reveals how BBC staff were too afraid to report Savile, even if they were victims themselves, due to the BBC's lack of action on complaints.
This practice remains the same today, with employees reluctant to report issues for fear of losing their jobs.
"Many people are now employed on short-term contracts or on a freelance basis, with little or no job security," wrote Smith in her report.
Attitudes in the BBC towards "the talent" also led to a culture of never challenging abusers, as presenters like Savile were "more valuable than the values."
When an underage girl complained to staff that Savile assaulted her on the set of the hit TV show Top of the Pops, she was ejected from the building.
A 17-year-old girl who complained to the BBC that Savile assaulted her on camera was brushed aside with the explanation that it was "just Jimmy fooling about."
Smith has criticized the leak, claiming the report is out of date and changes have been made to a new, as-of-yet unpublished version.
BBC Director-General Tony Hall said in a statement that Smith's report will help them understand a "dark chapter" for the BBC and prevent it from happening again.
He also criticized the leaking of the report and said "the responsible thing is to act on the final report", which he said is due in six weeks.
You can share this story on social media: