Iranian-British BBC journalist turned away from US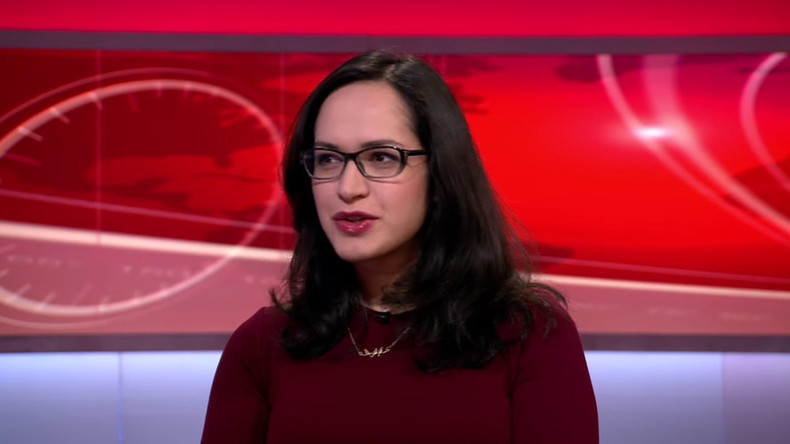 A BBC journalist was stopped from boarding a plane to the US because of her dual British and Iranian nationality.
Rana Rahimpour, a presenter for the BBC's Persian service, was told she could not travel to the US on Tuesday, because of the new visa waiver rules that prevent those with dual nationalities of certain countries from entering the US on its 90-day visa-free program.
Rahimpour tweeted an image of her crying next to her child following the news.
The new rules mean anyone who has traveled to a "terrorist haven" in the past five years can no longer enter the US on the tourism visa.
The restrictions apply to Iran, Syria, Sudan, and Iraq.
People from 38 countries, including 23 EU countries, who were previously able to visit the US without a visa, are now unable to do so if they have visited the blacklisted nations.
Rahimpour was trying to visit her brother in the US who she had not seen in over a year, but was stopped at Heathrow airport in London.
She had not been able to travel to Iran for years because of her work for the BBC and was surprised to learn she would not be allowed to board the flight at the airport, rather than in advance.
"To be treated differently from other British citizens because of my Iranian heritage is very distressing," she said.
The new travel restrictions were passed into law by Congress in December, as a reaction to the terror attacks in Paris and San Bernardino.
The new law, HR158, led the US ambassadors of 28 EU states to write a letter in The Hill in December, warning this could lead to retaliations.
"Such indiscriminate action against the more than 13 million European citizens who travel to the US each year would be counterproductive, could trigger legally-mandated reciprocal measures, and would do nothing to increase security while instead hurting economies on both sides of the Atlantic," they said.
READ MORE: EU warns of visas for US citizens if Washington implements visa waiver reforms
"A blanket restriction on those who have visited Syria or Iraq, for example, would most likely only affect legitimate travel by businesspeople, journalists, humanitarian or medical workers while doing little to detect those who travel by more clandestine means overland," it read.
Iranians are unhappy with the new law in part because Iran is fighting against Islamic State (IS, formerly ISIS/ISIL) along with the US.
They believe the new restrictions are particularly unfortunate in the wake of the US lifting some sanctions as part of the nuclear agreement.
There is also concern that this will affect tourism in Iran, as potential visitors may choose not to visit the Islamic republic if it means they will no longer enjoy visa-free travel in the US.
You can share this story on social media: