Osborne will face revolt over plans to raid wealthy pensioners' pots – Tory backbenchers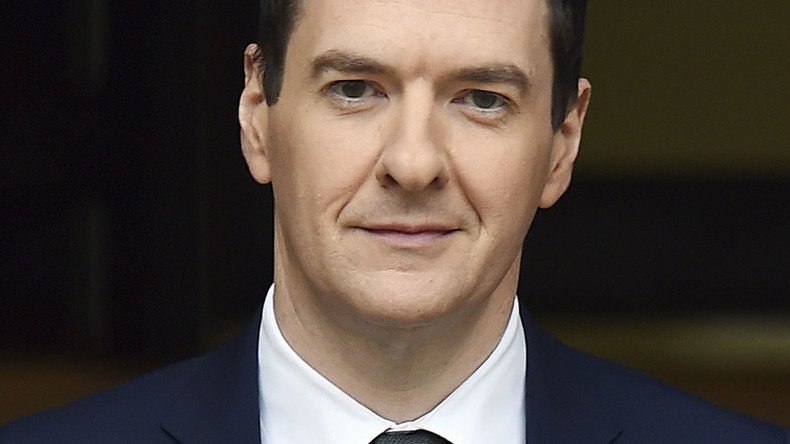 Chancellor George Osborne will face a fiery backbench revolt if he persists with plans to raid the pensions of high-income tax payers in a bid to slash the deficit, senior Tories have claimed.
In the run up to March's budget, proposals are being mooted in the Treasury to ensure all workers who pay into a pension would get tax relief of between 20 and 30 percent. While the policy shift would bolster the pension pot of most workers, those who pay over 40 percent tax would be at a disadvantage.
Because higher-rate taxpayers tend to allocate more of their annual income into their pensions, the proposed changes would create a multibillion-pound tax windfall for the Treasury.
The proposals, which are believed to be at an advanced stage, have created alarm among Tories. Senior Conservative Party figures say the maneuver risks stoking the ire of voters who are already the biggest net contributors to Britain's tax system.
Conservative member of the Treasury Select Committee Mark Garnier welcomed the government's plans to incentivize lower-rate taxpayers to save more towards their pension. However, he said it was potentially "bad politics" to hit higher-rate taxpayers more.
"I am not sure the politics of hammering the rich works," he told the Independent.
"The people who will benefit are very unlikely to change the way they vote, while those who lose out will be understandably angry. If you say to 40p (57 cents) taxpayers that they are going to be penalized, there would be a certain amount of unrest."
Others suggested behind closed doors that the policy change could hinder Osborne's chance of succeeding Prime Minister David Cameron as leader of the Conservative Party.
"This is a classic case of George being political and bribing some people with other people's money," a senior Tory backbencher told the Independent. "We as Conservatives should not be about this and the Chancellor dressing up as Robin Hood is not going to do anything for his economic credentials or his prospects of leading the party."
Another Tory backbencher told the paper the proposed policy change was reminiscent of Osborne's decision to strip child benefit from people who earned over £50,000 ($70,900) a year.
"That caused a great deal of unrest," the Tory backbencher said. "And there was no political win out of it because those who were not affected didn't thank us for taxing the rich more, while those who were affected were very upset."
On Tuesday, the government announced plans to cap expensive exit charges on people who wish to cash in their pensions.
Osborne said the government will place a duty on the financial regulator to cap "prohibitive" exit fees, which can amount to thousands of pounds and prevent people from accessing their savings early.
Head of retirement policy at financial advisers Hargreaves Lansdown Tom McPhail welcomed the government's announcement, saying "financial bondage has no place in the 21st century."
He told the Guardian: "Investors who are looking to take advantage of the freedoms but who are currently facing exit penalties, may want to hold back now in order to benefit from the new ban, though it is unclear at this stage how rapidly the change can be introduced."
You can share this story on social media: