UK to send 1,000 troops to Poland amid EU negotiations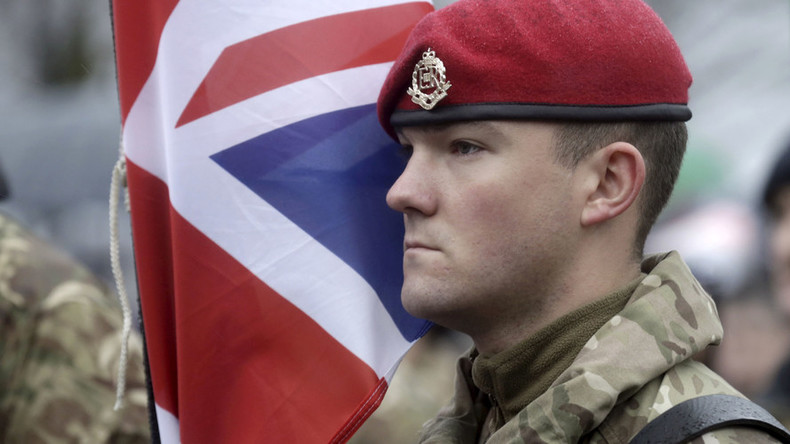 One thousand British soldiers will be sent to Poland to strengthen security ties with the country amid EU negotiations on Britain's membership, according to reports.
The deployment comes amid Polish concerns about Russian influence, and as the UK discusses with a number of European countries the terms under which it might remain in the EU.
Poland is also due to host a NATO summit in July and is expected to press for more troops from the US-led alliance to be stationed on its borders.
UK Defence Secretary Michael Fallon is expected to announce details on Wednesday after meeting his Polish counterpart.
There is considerable crossover on questions of Britain's EU membership and Poland's NATO security interests.
Poland is said to be amenable to British restrictions on EU migrants' rights if the UK undertakes to increase NATO security in central Europe, the country's Foreign Minister Witold Waszczykowski told Reuters in January.
Poland had previously criticized British plans to limit benefits for migrants as part of a restructuring of its EU obligations. Hundreds of thousands of Poles live in the UK.
Reuters reported that the UK Ministry of Defence would commit an 800-strong battle group and a 150-strong unit for two separate exercises in Poland.
The UK is also said to be planning to deploy a 1,000-strong battle group to work within a Polish task force in 2020.
On January 18, NATO Secretary General Jens Stoltenberg pledged his readiness to soon have "more NATO in Poland than ever before," answering the Polish president's call for a beefed-up alliance presence in the country.
Polish President Andrzej Duda has said he would welcome the deployment of a substantial amount of NATO troops and military equipment in Poland, as well as throughout central and eastern Europe.
You can share this story on social media: