Homeless singer buddies with busker for amazing performance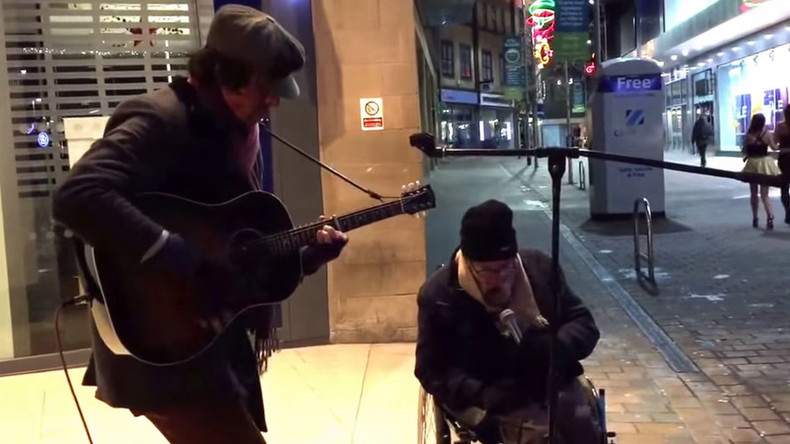 Homeless people are often overlooked, but one wheelchair-bound man is getting lots of attention for his impressive singing voice.
Video from the UK city of Leeds on New Year's Eve shows Belfast native Bernard Davey pairing up with busker Jonathan Walker.
Walker recognized Davey from the streets, but was pleasantly surprised by his powerful voice.
Davey belted out the George Gershwin classic "Summertime" while Walker played guitar.
"I was blown away by his voice, so I stopped a passerby and asked them to capture the moment on my camera phone and then uploaded the video to my Facebook page, where it quickly went viral as thousands of people shared it," Walker said.
Walker's post has 616,012 views and 6,028 shares.
"My spontaneous street jam with Bernard Davey was a soul-affirming, enriching experience which summed up everything I love about street culture," Walker wrote on YouTube. "The streets are full of wonderful surprises and stories. I hope Bernard's amazing improvised version of 'Summertime' helps people to remember not to judge people they see on the streets according to their appearances, but to always look below the surface appearance and find the person underneath."
Discoveries like this can profoundly change someone's life.
When a clip of former radio personality Ted Williams and his "golden voice" went viral five years ago, he landed a $300,000 book deal and became the voice of Kraft Mac and Cheese. More recently, he can be heard in a new Pepsi ad that will run during the Super Bowl next month.
You can share this story on social media: