Ex-Tory MP accuses Met of 'seeking revenge' over child sex abuse probe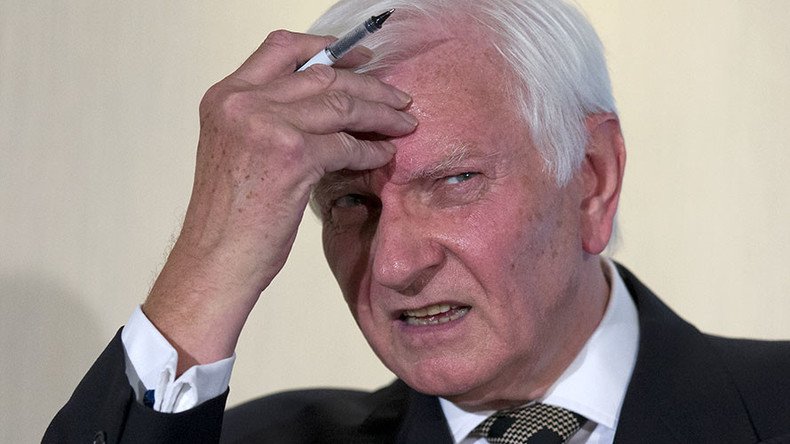 A former Conservative MP at the heart of a deepening child sex abuse and murder scandal has condemned the Metropolitan Police's decision to prolong their inquiry into him, saying they are seeking "revenge."
Harvey Proctor, 69, is under investigation for his alleged involvement in a Westminster VIP pedophile ring that is said to have murdered children in the 1970s and '80s.
The former MP for Billericay has been interrogated twice over the murder of three boys linked to a 'gang' allegedly involving the late former Prime Minister Sir Edward Heath and retired British Army officer Lord Bramall.
It emerged on Friday that Bramall's case had been dropped after police interviewed him as part of the child sex abuse investigation, Operation Midland.
Hours later, Proctor's solicitors received an email from Steve Rodhouse, deputy chief constable of the Met, who is in charge of Operation Midland, informing them that the Met's inquiry into Proctor was continuing.
The email addressed to the former MP's solicitors stated that since he was last interviewed by officers in August "additional information has been received [and] officers are carrying on inquiries to understand the significance of this further information".
Proctor claims the Met is prolonging their inquiry into him as revenge for his public criticism of their conduct.
"This is all part of the media management of the Met as they plan how to wave the white flag over this inquiry in a way that does senior officers the least amount of damage," he told the Guardian.
All of the allegations made against Proctor, Bramall and Heath came from an anonymous accuser, identified by police only by the pseudonym 'Nick'.
According to a document sent to Proctor by police before his interviews, the alleged victim accused the former MP of stripping and stabbing him during a 40-minute attack.
The document listed nine allegations of murder, torture and rape made against the former Tory MP.
'Nick' claimed that in 1980 Proctor had threatened to cut off his genitals with a penknife in a large townhouse in London, but was persuaded not to by Sir Edward Heath.
The alleged victim's claims were described at the time by Scotland Yard as "credible and true." The Met has since withdrawn the word "true."
Speaking at a news conference in August, Proctor claimed he is "completely innocent" and accused police of launching a "homosexual witch-hunt," calling for senior officers to resign.
"I am a homosexual. I am not a murderer. I am not a pedophile or pederast," he said.
Proctor represented two Essex constituencies in Parliament: Basildon from 1979 and 1983, and Billericay from 1983 to 1987.
He left the House of Commons after pleading guilty to acts of gross indecency with two men he says he wrongly believed were over the age of 21, but were in fact 17 and 19. The legal age of consent for homosexual sex in the UK has since been lowered to 16.
In 2015, Scotland Yard spent nearly £5 million (US$7.15 million) on three separate investigations into allegations of historical child sexual abuse by celebrities and politicians, according to data obtained by the Guardian newspaper in December. Nearly £2 million was spent on Operation Midland.
You can share this story on social media: