'Come friendly bombs & fall on…' Luton? Town called worst place to live in UK by Reddit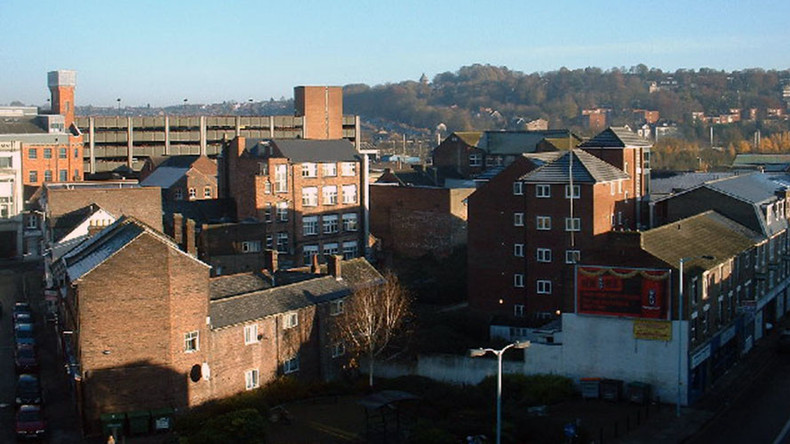 Hundreds of Reddit users have branded the Bedfordshire town of Luton as the worst place to live in the UK.
In an online forum titled, "What is the absolute worst place you have been to in the UK?," several users of the social network came to the conclusion that Luton takes the cake when it comes to terrible towns.
"Visited Luton very briefly with my parents last year to see a relative. We couldn't have been in her house longer than half an hour when we came out to find our car keyed," one user said.
Another user described the town as the "worst place in the country."
This isn't the first time Luton has been dubbed the worst place to live. In a recent survey by Rightmove, the town was named the eighth-worst town in the UK.
However, some Reddit users did highlight the town's positives, including its diversity, local football team and annual summer carnival.
A recent uSwitch quality of life table ranked Luton as the 93rd best place to live in the UK, 23 places up from previous years.
As well as Luton, other towns were nominated for the dubious honor, including Stevenage, Rhyl, Port Talbot and Dunstable.
Luton has been repeatedly saddled by the suggestion that it is a hotbed of Muslim extremism.
The town has been mentioned in discussions about homegrown jihadists and the hundreds of young British Muslims traveling to Iraq and join the ranks of Islamic State (IS, formerly ISIS/ISIL).
In July, a British family of 12 from Luton, including two grandparents, three sons, their wives and three grandchildren, disappeared, sparking fears they may have traveled to Syria.
Commenting on Britain's plans to bomb Syria in an effort to kill Islamic State militants, Sunday Times columnist Rod Liddle said homegrown radical Islam was more of a threat to Britain than ISIS, adding "we may as well bomb Luton."
His comments echoed one of the most famous lines in British poetry, by poet laureate Sir John Betjeman, who wrote in 1937: "Come friendly bombs and fall on Slough," in a dig aimed at the Berkshire town and possible bombing during an upcoming European war.
Liddle's comments sparked outrage within the Luton community, and led the town's MPs to write a complaint to the broadsheet newspaper.
Councillor and Deputy Leader of the Luton Borough Council Sian Timoney told the Luton News: "Articles like this destroy all the good work we are doing, we are fed up with lazy journalists having a cheap shot.
"If you take the article as a whole he is saying that there is a plan to bomb Syria and that you would get rid of more of them by bombing Luton, that is what is so offensive to us.
"Like all major towns and cities in the UK, some individuals will live here that hold extremist views."
Liddle later defended the column during a heated interview with BBC News and said: "The point I was trying to make is that I don't think we should bomb Syria for a whole host of reasons."
You can share this story on social media: