Gourmet Burger backlash: Restaurant ads make vegetarians' blood boil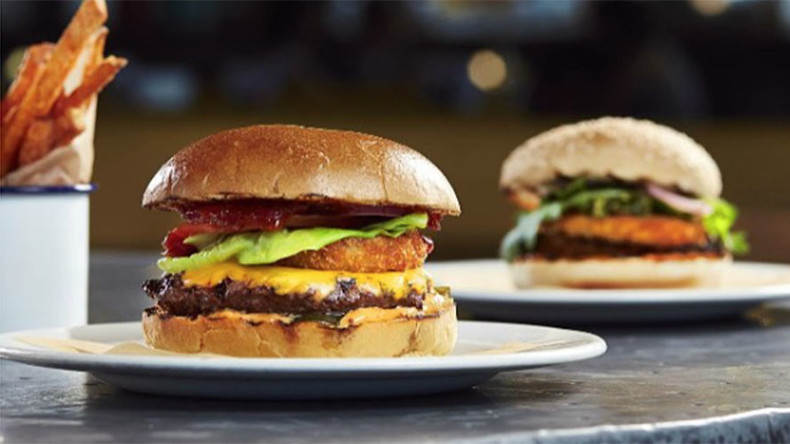 An upmarket burger chain will scrap posters from its latest advertising campaign in the UK after an apparent attempt to turn vegetarians over to meat was met with a wave of anger.
Posters pasted up by restaurant group Gourmet Burger Kitchen at London tube stations display messages telling non-meat eaters that "resistance is futile" and "You'll always remember when you gave up being a vegetarian."
One advert depicts a cow sitting below the ominous caption: "They eat grass so you don't have to."
Gourmet Burger Kitchen has more than 60 outlets across the UK and does serve some veggie options.
But the chain's supposedly light-hearted campaign has been largely trashed online. In fact, vegetarians aren't digesting it well at all.
Meanwhile, some Twitter users have taken to using the hashtag #gourmetmurderkitchen to describe the eatery's actions.
The meaty marketing comes during 'Veganuary,' when people commit to plant-based eating and giving up animal products for at least a month.
"The last thing we ever intended to do was offend or alienate vegetarians," Gourmet Burger Kitchen said in an online statement.
"Our intentions were light-hearted and not meant to cause any offence, but clearly we have, and for that we apologize."
You can share this story on social media: