UK risks Cologne-style attacks by remaining in EU, Brexit campaigners claim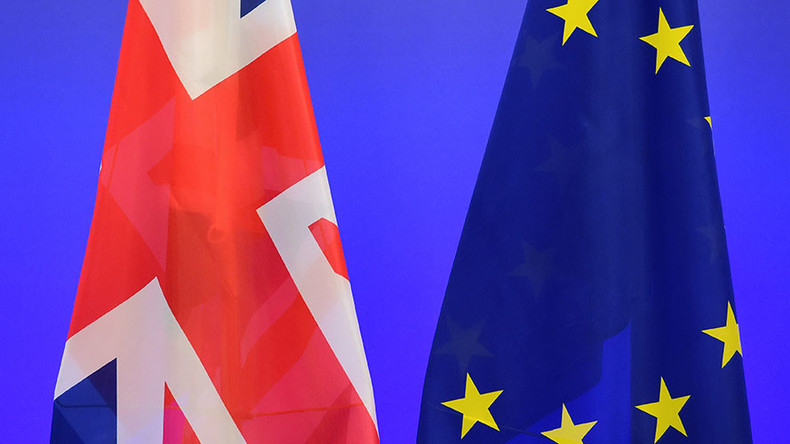 The UK risks an increase in Cologne-style sex attacks by immigrants unless Britons vote to leave the bloc, leading Eurosceptic campaigners have claimed, as both sides gear up to toughen their campaigns ahead of the planned in/out referendum.
Vote Leave campaign director Dominic Cummings said that nothing will stop the migrants who carried out the string of attacks in Cologne on New Year's Eve from coming to the UK once they have German passports.
His comments were echoed by UKIP leader Nigel Farage, the country's most prominent Eurosceptic, on BBC1's Sunday Politics.
"What you can't do is take away from ordinary folk out there scenes such as Cologne and saying to themselves in three years' time all these people will have EU passports and will be able to come to Britain," he said.
"This campaign will be the people against the politicians and the more the politicians club together, perhaps the more the people will choose to vote against them."
In November, Prime Minister David Cameron appealed to security concerns as a reason for staying in the EU, saying that leaving the EU was "not just a matter of jobs and trade but of the safety and security of our nation."
Polls indicate that the "Out" campaign is gaining traction, with a survey conducted by Survation and published in the Mail on Sunday showing 53 percent of voters in favor of leaving the EU—a six-point lead on those who wish to remain.
Former Conservative minister Nick Herbert, who campaigned against the euro alongside Cummings, launched a pro-EU group, Conservatives for Reform (CRE), over the weekend to support Cameron's attempts to renegotiate the UK's relationship with the 28-member bloc ahead of a referendum that could be held as early as June.
Writing in the Sunday Telegraph, the former policing minister said: "Leaving without the first idea of what we might get instead would be to jump into a void."
"If reforms are secured, Britain would have the best of both worlds. We would be outside the euro, and protected from deeper integration, but able to access the single market."
Meanwhile, campaign group Britain Stronger in Europe is targeting over 10 million homes throughout the country with a pro-EU campaign leaflet this week. The leaflet suggests that a Brexit would drive up prices for consumer goods.
"Being in the EU makes it cheaper to import vital goods from the EU, which means lower prices for every family. If we left the EU, the cost of these imports would increase by £11 billion – meaning you and your family would have to pay more as prices go up," it reads.
You can share this story on social media: