80% of teachers bring food to school to feed hungry children – poll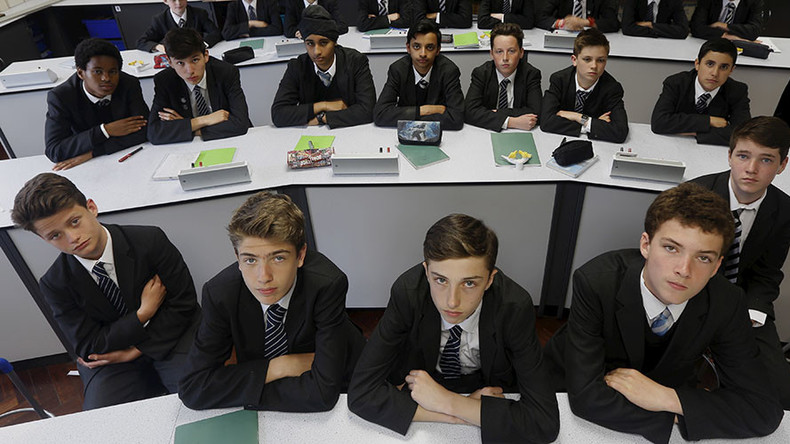 Nearly one in three teachers in England and Wales are buying food for their students to prevent them from falling asleep in class, with 80 percent acting to stave off hunger, a poll has revealed. Trade unionists have blamed the crisis on Tory austerity measures.
Financial hardship is one of the main causes of child hunger in schools, according to a YouGov poll of 765 teachers for cereal company Kellogg's.
Eighty percent of teachers admitted to feeding children in class due to hunger, with many claiming their families couldn't afford to feed them in the mornings.
Some 82 percent said hungry children are unable to concentrate and 50 percent claimed hungry children are more disruptive in class.
A third of teachers also said hungry children are more likely to cry in school.
Teachers blamed the crisis on children not leaving on time in the mornings and parents being "too lazy" to make breakfast.
Others claimed some parents do not consider breakfast an important meal.
The poll uncovered the prevalence of children going to school without having a morning meal. Seventy percent of teachers said it happens once a week, and more than a third said it happens every day.
Commenting on the poll's findings, the National Association of Schoolmasters Union of Women Teachers (NASUWT) said teachers are "struggling to pick up the pieces" caused by the government's economic and social policies.
"Children's lives are being blighted by poverty and the increasing financial pressures on families," the union's chief Chris Keates told the Daily Mirror.
"Poverty takes a physical and emotional toll on children. Children living in poverty often suffer more ill-health and absenteeism from school and cannot concentrate when they are hungry.
"Teachers and other public service workers are struggling to pick up the pieces caused by this government's economic and social policies.
"The government has a responsibility to tackle, not generate, poverty and homelessness."
Jill Rutter, head of policy for the Family and Childcare Trust, told The Times: "Missing breakfast has a huge impact on children's ability to concentrate, learn and behave, which affects their results and long-term outcomes."
You can share this story on social media: