Foreign Office picked up bar tab for Boris Johnson's Iraq trip, emails reveal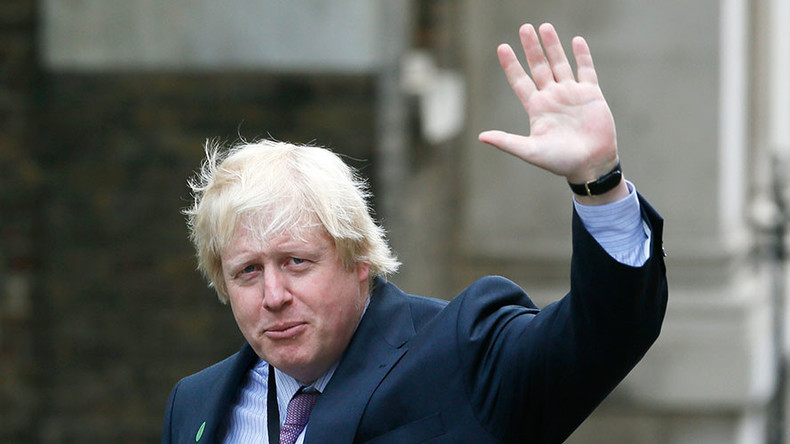 Foreign Office officials picked up the tab for London Mayor Boris Johnson's personal bar bill during his trip to visit troops in Iraq last year, emails released under the Freedom of Information Act reveal.
The emails show Foreign Office officials chased down City Hall for payment "related to alcohol purchases" weeks after the mayor returned from his two-day visit to Kurdistan, northern Iraq.
"Clear instructions were given to the party that purchases of alcoholic drinks must be paid in cash and not charged to room," one email to the mayor's office reads.
A spokesperson for Johnson said: "The mayor had always intended to settle what was a private drinks bill but an administrative oversight meant that the bill was not settled on his departure. The [Foreign Office] brought this to the attention of the mayor's office soon afterwards and the mayor personally paid the bill immediately."
The Foreign Office and diplomats in Iraq also blocked Johnson's demand to visit frontline troops rather than a training camp.
Angus McKee, the consul general in northern Iraq, wrote to the Foreign Office: "The visiting mayor would like to visit the 'frontline'. I explained this was not possible, we never went... He is not satisfied. Can you confirm there is no viable trip to the frontline in the proximity of Erbil?"
Kurdistan's regional government paid for Johnson's flight, while the Foreign Office provided accommodation and security for the mayor, who is widely believed to have his sights set on the leadership of the Conservative Party after Prime Minister David Cameron steps down before the 2020 general election.
You can share this story on social media: