Small boats & aircraft arriving in Britain unchecked, Border Force says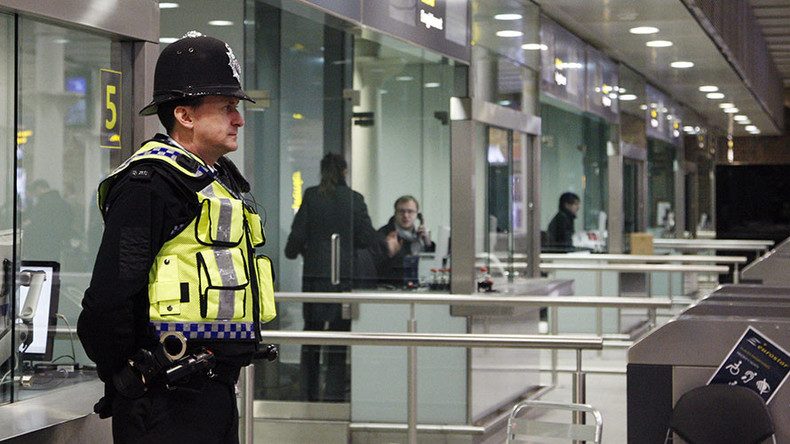 More than 100 people have entered the UK without being checked against a list of possible terrorists and criminals, a damning report into Britain's borders has found.
The figures were published by the Chief Inspector of Borders and Immigration after an inspection of Britain's non-scheduled aircraft and maritime traffic known as "General Aviation" (GA) and "General Maritime" (GM).
The report, An Inspection of General Aviation and General Maritime, discovered that "levels of knowledge and understanding of the threats and risks remained generally poor" in the Border Force.
Coverage of unscheduled maritime arrivals was deemed to be even worse, largely due to a complete absence of information about them.
One of the report's most alarming findings is the number of people arriving in the UK without being checked against a list suspected terrorists and criminals.
There were a total 177 "missed passengers" over the past two years who flew into the country in light aircraft to small airports and whose name were not checked against a security database.
Over the past three years there have been more than 100 cases of "missed flights" – where the border agency has no information at all on the identity of passengers on a plane.
Chief Inspector of Borders and Immigration David Bolt found there were "gaps and inconsistencies" in the Border Force's coverage, with guidance not being followed in some areas where high-risk flights were not checked.
Border guards rarely carried out bag searches of small aircraft landing in the UK, despite drug smuggling being a serious issue.
The Border Force was also found to carry out inconsistent checks of the civil aviation tracking system, which helps identify aircraft when they have not logged correct paperwork.
Bolt said the report identified a number of areas where Border Force needs to improve.
"Both GA and GM pose significant challenges for Border Force and for the other agencies involved in managing threats to the security of the UK," he said in a statement.
"This report identifies a number of areas where Border Force needs to make improvements, particularly in relation to GM."
"The Home Office has accepted eight of my recommendations, and has partially accepted the ninth. The Border Force has outlined the measures it will take to implement these recommendations, and I look forward to seeing the results of this work."
Bolt was particularly critical of the Border Force's General Maritime coverage, describing it as "poor by comparison" with General Aviation.
The government agency often has no information about small maritime arrivals and has not been "efficient or effective enough within current limitations, or in improving its coverage in the longer-term."
Bolt did find the Border Force has recently recognized the need to address this.
The report comes after a whistleblower warned earlier this week that illegal immigrants are using small boats and light aircraft to enter the UK.
Retired Border Force official Alan Dunn blamed staff cuts and reduced security checks for the breaches.
"The east coast is more open than it was, much more open than it was, much more vulnerable," he told the Telegraph.
You can share this story on social media: