Acid attacks in Britain up 30% as 'cheaper alternative' to knives & guns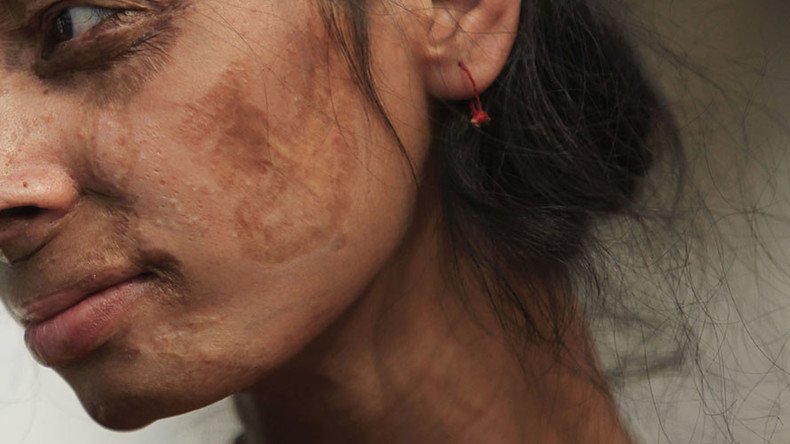 Acid attacks have soared by 30 percent in the last two years in Britain, according to police figures. One victim has warned criminals are turning to corrosive substances as a cheaper alternative to guns and knives.
Since 2012, more than 500 offences in which people were injured or threatened with harmful substances have been recorded by police forces across the UK.
The data obtained by the Press Association shows there were 242 reports of violent crime which mentioned acid or other corrosive substances across 23 forces in 2014 and 2015. By contrast, 186 alleged offences were reported in 2012 and 2013.
London's Metropolitan Police said it has recorded 26 incidents involving acid attacks or corrosive substances since 2012.
Chromic acid solution, sulfuric acid and patio cleaner were among the substances used in the assaults, according to the Telegraph.
Wayne Ingold, 57, who had sulfuric acid thrown at his face in 2014, has called for a "stronger deterrent" to tackle such crimes, which he believes are "on the rise."
"We had gun crime and knife crime – acid seems to be a cheaper alternative," the father-of-two told the Telegraph.
"There has to be a stronger deterrent because these crimes are on the rise. It's got ridiculous now. One day someone will get killed."
"The British government needs to look into this subject with far greater seriousness to understand why these attacks are occurring and what can be done to prevent them occurring," Jaf Shah, director of the Acid Survivors Trust International, told Sky News.
"The Colombian government is taking action due to a huge public outcry which in turn led to changes in the law including tighter control on sale of acids and tougher sentencing of attackers.
"The fact that the majority of victims in the UK are men goes against the global pattern where women tend to be victims."
Commenting on the figures, the National Police Chiefs' Council (NPCC) said such incidents are underreported.
In 2014, Mary Konye, 22, was jailed for 12 years for throwing acid in the face of her childhood friend Naomi Oni, also 22.
Konye had allegedly attacked Oni because she had called Konye ugly. As a result of the incident, Oni suffered severe burns.
Judge David Radford told Konye the consequences of her "deliberate" and "wicked act" had been "devastating to Miss Oni."
It was a "premeditated and callous" plan to "burn and disfigure" her victim, he added.
You can share this story on social media: