Profit-chasing energy giants condemned as 4.7m pensioners left to freeze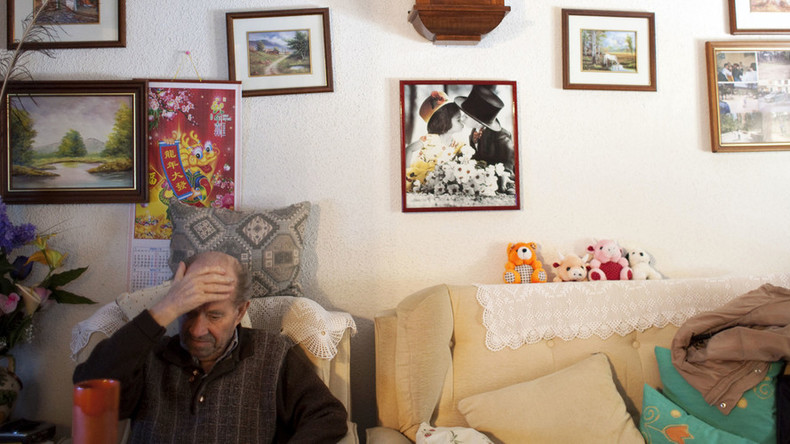 Energy firms are facing pressure to slash their prices after it emerged 4.7 million pensioners will be forced to crank down their heating during the upcoming cold spell because they cannot afford costly energy bills.
Almost 50 percent of over-65s forced to ration their energy use as temperatures plummet in coming days will risk their health, a damning study has found.
The research, conducted by comparethemarket.com, involved a survey of 2,000 pensioners across the UK. It found that wholesale energy prices have fallen by almost 50 percent over the past two years, yet the average annual household bill has only dropped by 14 percent.
The study also showed wholesale prices have fallen by 25 percent since May 2015, but only one energy company in Britain has lowered its prices. The firm in question, British Gas, was found to have trimmed a mere five percent off the cost of gas it supplies to customers.
Comparethemarket.com's research revealed that over half of the pensioners surveyed are concerned about whether they can afford to pay their heating bill if temperatures drop this winter.
Some 20 percent said they would be forced to rely on their savings or credit to meet the costs, while 40 percent said they would have to cut back on other expenses such as food.
Mounting criticism
The study comes as frustration mounts in Parliament over the refusal of Britain's 'Big Six' energy companies to reduce their prices in the face of plummeting wholesale energy costs. The research findings also coincide with warnings over Britain's most serious cold snap since 2012.
The Met Office has forecast snow across northern England and Scotland on Wednesday night, while Arctic air is set to unleash freezing conditions across the rest of the UK. Brits will also likely face freezing temperatures over the weekend, with higher ground in Scotland predicted to experience lows of -15C (5F).
Caroline Abrahams of Age UK says the upcoming cold spell will leave many pensioners fearful of unaffordable energy prices.
"Older people will be feeling anxious about the cold snap because high heating costs are prohibitive for many. Large numbers will find it virtually impossible to stay adequately warm," she told the Times.
"The UK has an appalling record on cold-related deaths, with one older person dying every seven minutes from the winter cold. Even 'normal cold' temperatures of around 6 degrees significantly raise the risk of life-changing health problems such as heart attacks and strokes."
A call for action
Abrahams argued a reduction in bills could make a serious difference to older peoples' ability to afford sufficient heating. She called upon the government to step up its efforts to curb fuel poverty by introducing a broad-ranging energy efficiency program to help those who are most vulnerable to the cold.
Head of Energy at comparethemarket.com James Padmore expressed concern at the study's findings.
"When it comes to staying warm in winter, nobody should be left out in the cold. It is deeply concerning that, when the temperature drops, so many of the elderly generation are rationing their fuel usage to save money, at the expense of keeping warm," he said.
"There are other ways to reduce energy bills apart from turning off the central heating. As the wholesale cost of energy has decreased, many fixed tariffs have also fallen. However the cheapest tariffs available often require people to change energy supplier, something that the elderly in particular still seem reluctant to do."
Padmore said 65- to 79-year-olds who opt for a different provider would save £530 ($766) on average.
You can share this story on social media: