'Met determined to train more firearms officers' – police chief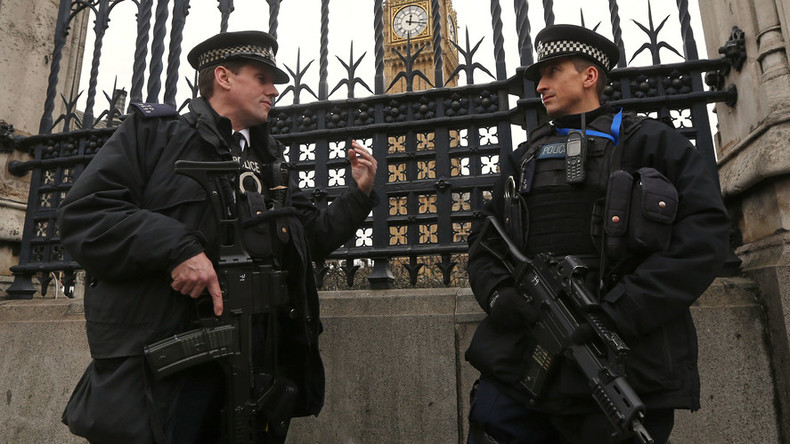 London's Metropolitan Police will increase the number of its armed officers in the wake of the Paris attacks, with a major announcement expected Thursday.
The commitment follows the killing of 130 people in a series of shooting and bombing attacks at various locations across the French capital in November.
Speaking to LBC radio on Wednesday, Met police commissioner Sir Bernard Hogan-Howe said: "We are determined to increase the number of firearms officers. In fact I believe over the next 24 hours I'll be able to make a significant announcement about that."
There are currently around 2,000 firearms-trained officers in London and armed patrols have been bolstered since November.
New Year's Eve saw a mass deployment on the streets to protect revelers in the event of a terror attack. The Met confirmed at the time that all 2,000 armed officers had their leave canceled for the event.
While Prime Minister David Cameron is pressing for changes in the law to make it harder to put officers who shoot-to-kill on trial, one former counter-terrorist officer recently told RT that more firearms on the streets does not equate to greater security.
David Vidicette, who was on duty on the day of the 7/7 tube and bus bombings in 2005 and worked on the investigation which followed, said: "At any one time in London there are several hundred armed police officers already on duty."
"All the DPG [Diplomatic Patrol Groups] are armed. All the ARVs [Armed Response Vehicles] are armed. And you will have other police officers on duty who have access to firearms if required. On top of that we have army barracks across London full of weapons. It is ridiculous to suggest that we need more."
"We don't need an armed officer on every street corner. These terrorists are a tiny number of people," he said.
You can share this story on social media: