Airbnb accused of breaking UK laws by hotel lobbyists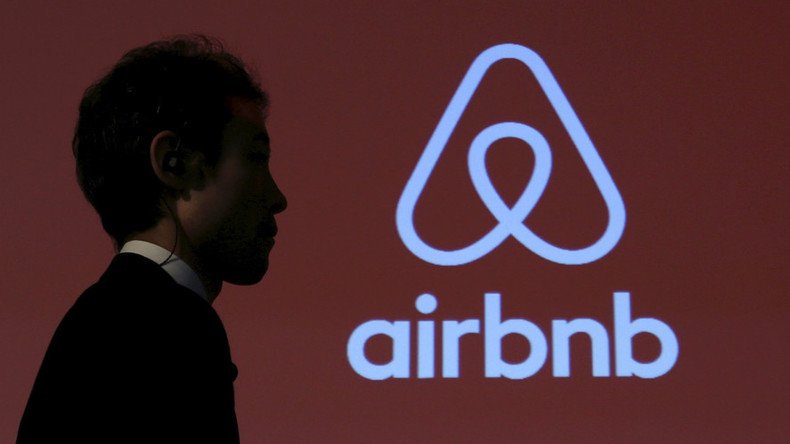 The global regulatory battle between hospitality industry lobbyists and Airbnb has landed in the UK, where members of parliament have been told almost half of lettings on the US company's site are illegal.
Professional landlords are accused of using the 'sharing economy' to avoid taxes and planning laws by operating "pseudo-hotels" without providing adequate protection for consumers.
The British Hospitality Association (BHA), which lobbies politicians for lower taxes and wages on behalf of its multinational corporate clients, argues sites like Airbnb are made up of large-scale landlords rather than individual homeowners.
BHA CEO Ufi Ibrahim provided evidence to the Business, Innovation, and Skills Committee on Tuesday that estimates 40 percent of home sharing website links for London are professional landlords and half of all listings are for entire properties as opposed to rooms in a host's home.
Patrick Robinson of Airbnb was also at the hearing and said: "Airbnb is providing more choice to consumers in what is already quite a busy space for tourism accommodation."
He adds that guests choose to stay in a home because they want to experience the UK "like a local."
The BHA responded, saying: "In London, the reduced housing stock is putting further pressure on the already stressed housing market, pushing up rents and property prices. Short-term lettings on Airbnb can attract a premium over longer term renting to tenants like hard-working Londoners."
Ibrahim also claimed his industry is concerned about the UK's reputation as a safe tourist destination if safety and security checks are not being delivered by the home sharing websites, even though there are several incidents of rape and other assaults in hotels owned by BHA clients.
AirBNB's Robinson admitted in some areas professional landlords were putting a strain on London's housing stock.
"That's not something we want to see and we're working with the councils to resolve," he said. "Where councils bring us evidence that there have been enforcement issues, we will take appropriate action. The notion that people are subverting regulation is obviously something to be opposed and tackled and dealt with."
The BHA want sites such as Airbnb to share data with government bodies to find out who is renting more than 90 nights in London, how many people are letting a secondary residence, and how much tax is due on these incomes.
Airbnb released data on New York rentals in December after a 2014 report by the New York State attorney general's office said up to three quarters of rentals in the city were illegal.
Airbnb released the information to show it's not a platform for illegal hotel operators. The data showed 75 percent of revenue from entire home rentals came from people with only one or two rental listings.
"Our hope is that people will understand 99 percent of people on Airbnb in New York City are using it as an economic lifeline," said Airbnb's head of global public policy Chris Lehane, a former aide to President Bill Clinton. "We strongly oppose illegal hotels and anyone who abuses our platform."
Lehane previously compared the influence of the Airbnb community to the National Rifle Association during a slideshow presentation.
"The (Airbnb) voting bloc that is growing is a formidable constituency," Lehane said.
In December, Airbnb removed more than 170 Amsterdam rental listings because they did not comply with the company's rules. The owners received emails saying their listings were to be removed for failing to provide "the authentic travel experiences that Airbnb guests look for."
Airbnb saves millions in taxes every year after setting up its European operations in Ireland, where the low corporate tax rate allows multinational corporations to take advantage of the "double Irish".
You can share this story on social media: