Anonymous blocks 300 Thai govt websites, protesting police conduct over tourist murders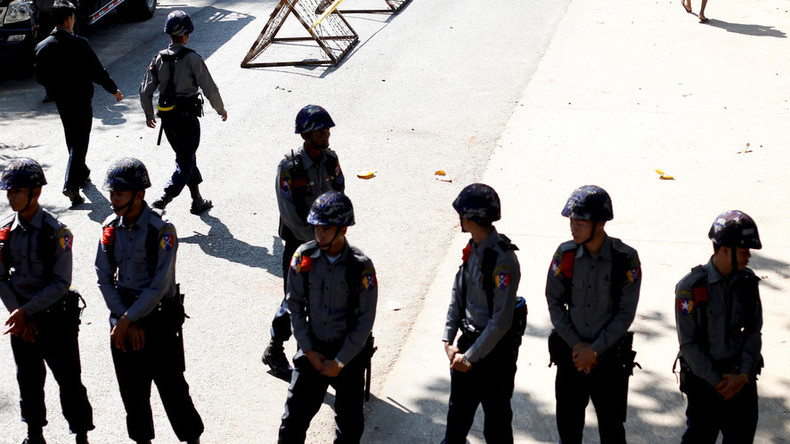 Hacktivist collective Anonymous claims to have shut down hundreds of Thai government websites in protest at the investigation and trial of two Myanmar migrant workers found guilty of the 2014 murder of two British tourists.
The group took responsibility Tuesday for taking down almost 300 Thai websites and vowed to release "a huge leak of all Thai officials involved in corruption in Thai courts."
In a Facebook post, the hacktivists said: "#Anonymous shuts down all Thai Court of Justice websites in protest over the #KohTao murder verdict. #Anonymous is supporting the campaign to ask tourists to boycott Thailand 'until such time changes are made with the way Thai police handle investigations involving foreign tourists.'"
Police confirmed several websites had been hacked last week, but denied that hackers managed to obtain any confidential data.
Police spokesman Dechnarong Suthicharnbancha said: "They're not good enough to hack into our system and steal any of our data."
In December, Zaw Lin and Win Zaw Htun, both 22, were found guilty and sentenced to death for the grisly murder of British backpackers Hannah Witheridge, 23, and David Miller, 24, whose bodies were found on a beach on the island of Koh Tao in 2014.
Police drew widespread criticism for mishandling the investigation, with rights groups accusing them of torturing and coercing confessions from the two men and mishandling DNA evidence.
Human Rights Watch has called the verdict "profoundly disturbing."
Protests, led by Buddhist nationalist group Ma Ba Tha, erupted in Myannmar with hundreds of people gathering outside of the Thai embassy and at border crossing between the two countries in response to the verdict in late December.
"We do not believe justice was served by the Thai court. We are asking them to review the case," Nay Myo Wai, of the nationalist group, said during the protests.