#Match4Lara: Internet unites to find donor for mixed-race leukemia patient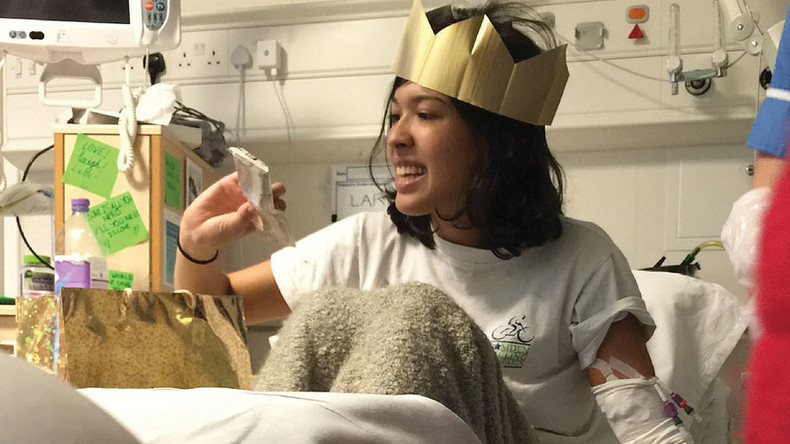 Social media users have united to save the life of a human rights activist diagnosed with leukemia who desperately needs a bone marrow donation. Lara Casalotti's mixed Thai-Italian heritage means matching donors are extremely rare.
Her family has launched an online campaign under the hashtag #Match4Lara in a bid to find a suitable donor and raise awareness about leukemia patients from ethnic minority backgrounds in need of stem cell transplants.
Casalotti, 24, was taken ill in December during a business trip to Thailand while working with an Oxford University professor on migrant worker conditions.
She thought she had pulled a muscle in her back, but on return to the UK she was diagnosed with acute myeloid leukemia and is currently undergoing intensive chemotherapy at University College Hospital in London.
The former UN and Human Rights Watch employee's only hope of survival is finding a matching stem cell donor, but only 0.5 percent of bone marrow donors are from East Asian backgrounds.
Patients of Asian, black and minority backgrounds have a less than 20 percent chance of finding the right stem cell match. Lara's family hopes to raise awareness about this, as well as promote the work of bone marrow donation charity Anthony Nolan.
Casalotti's brother Sab, who shares her mixed Chinese-Thai and Italian heritage, is sadly not a match for her tissue.
"I remember being told by the volunteers that people from mixed race and ethnic minority backgrounds were underrepresented on the register. So when we were told that Lara needed a donor, I knew that she'd find it harder to find a match due to our diverse background," he said.
"But I was shocked to find out there was only a one in four chance of me, as her brother, being a match for Lara."
"It's ironic because I think most people would say they'd donate stem cells for a loved one, but wouldn't do it just for any person. But more often than not, you can't actually help your family – so we've got to think as a community," he added.
Social media users have rushed help Lara, with the #Match4Lara campaign seeing a surge in support over Twitter and Facebook.
The campaign's Facebook page has received over 9,000 likes, while the hashtag #Match4Lara has been shared widely on Twitter.
British comedian Stephen Fry and Harry Potter author JK Rowling are among the prominent figures to help spread the word about her illness.
Casalotti expressed her gratitude to people involved in the campaign in a Facebook post Friday.
"I really can't express how grateful and touched I am by everyone's response. I can't thank my family and friends enough who have been so supportive and have made this campaign possible," she wrote.
"Thank you to everyone who has helped spread the word and thank you so, so much to everyone who has gone to register already!"
You can share this story on social media: