Ex-soldier 'beaten to within an inch of his life' by prison gang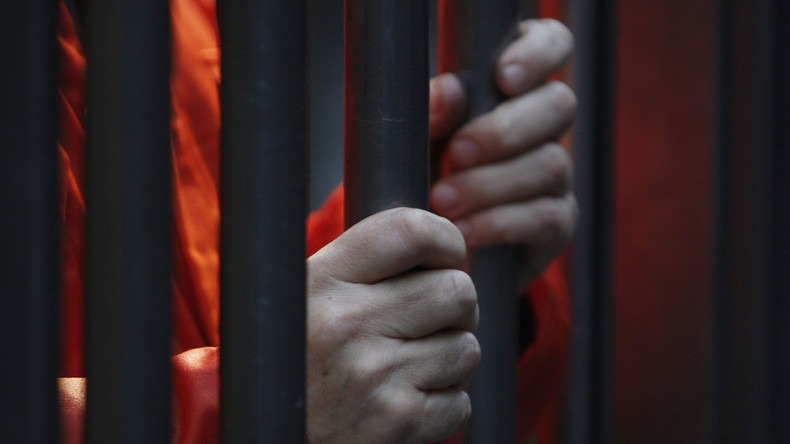 Eight men, allegedly including a Muslim man jailed for a deadly hit-and-run on a soldier, assaulted former paratrooper Craig Jones in his cell after a row, causing him to be hospitalized.
The assault occurred at HMP Hewell in the West Midlands on Saturday. Jones had only recently arrived at the prison and it remains unclear if he was targeted over his military service or, as one source claims, a row over tobacco.
British newspaper the Times reported a source who said that Jones was left with a "fractured eye socket.. they sliced up his face and beat him to within an inch of his life. It was a major incident."
The victim was taken to Queen Elizabeth Hospital, which is used to treat Iraq and Afghanistan veterans. He will be returned to prison.
A spokesman for the jail said police and the prison service are investigating.
"A prisoner at HMP Hewell was taken to hospital following an incident on Saturday, January 9," the spokesman told the Times.
"The circumstances are being investigated by both the police and the prison, and we will take action against anyone found to have been involved."
An anonymous source told the Times the Muslim involved was jailed in October after ploughing into the back of a soldier's car at 70mph. The serviceman, who was with the army's Royal Electrical and Mechanical Engineers (REME), died instantly.
The inmate reportedly tried to flee the scene of the crash but was restrained by witnesses.
According to prison sources, Saturday's attack is not being treated as racially motivated.
A 2014 report into violence in prisons found that bullying and violence is often linked to new arrivals falling into debt because of delays in getting goods like tobacco.
You can share this story on social media: