'British Pompeii' discovered - 3,000 years later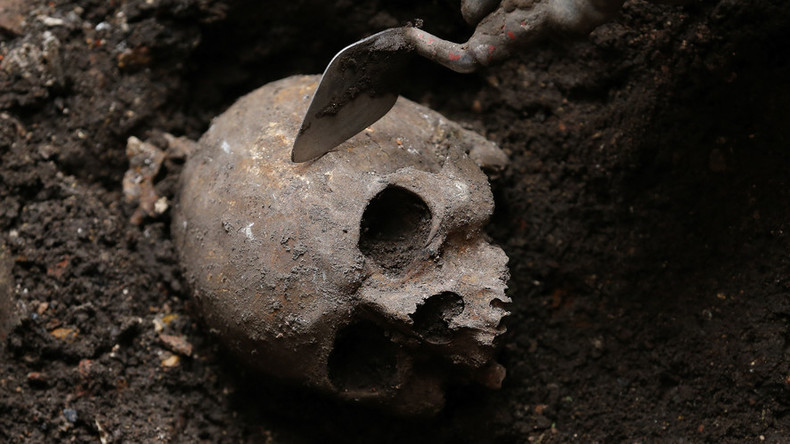 An ancient settlement discovered in the UK county of Cambridgeshire has been dubbed "the best preserved Bronze Age dwellings ever found".
The site is so well preserved, individual footprints can be seen in the mud.
Unearthed beneath the Must Farm quarry, Cambridge University archaeologists have been excavating the site since September.
Some have compared the site to Italy's Pompeii due to the well-preserved snapshot into Bronze Age life.
Two wooden houses, food, pots, textiles, and jewellery have been found to date and scientists believe the ancient residents abandoned their homes suddenly due to a fire.
The houses, which were built on stilts, fell into the East Anglican Fens river as a result of the fire, where silt helped preserve them.
The fire carbonized the structure, just like in Pompeii.
"A dramatic fire 3,000 years ago combined with subsequent waterlogged preservation has left to us a frozen moment in time, which gives us a graphic picture of life in the Bronze Age," according to Duncan Wilson of Historic England.
The archaeologists are learning about how the rooms of the homes were used.
"It's basically a flat pack house," Wilson said, referring to the modern design made famous by Ikea.
They also are gaining insights into the ways food was prepared thanks to pots filled with porridge and oats.
"It's prehistoric archaeology in 3D with an unsurpassed finds assemblage both in terms of range and quantity," archaeological manager David Gibson said.
Exotic glass beads were discovered, which are not usually associated with the Bronze Age, and suggest the residents were members of high society. Woven fabrics made with lime tree bark and a spool of thread were also found.
The dig has even discovered a human skull, although it is unclear whether the skull belongs to one of the fire's victims.
The Cambridge Archaeological Unit is about halfway through the dig of the site, two meters below ground.
Once the dig is complete, the findings will be further examined before being displayed at Peterborough Museum.
You can share this story on social media: