83,000 British soldiers mentally or physically wounded in last 25 years – report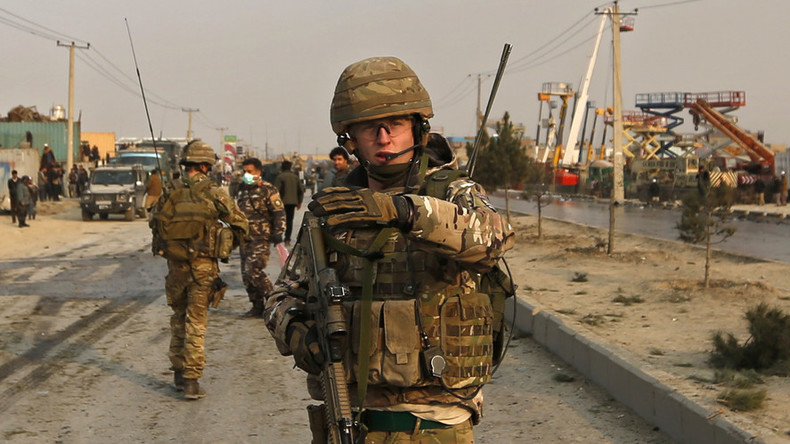 Britain's wars have mentally or physically wounded 83,000 military veterans since the invasion of Kuwait 25 years ago, a new study reveals.
The research, by King's College London, in conjunction with military charity Help for Heroes, looked at the human cost of wars carried out since the First Gulf War. They compiled the figures in a study called "Counting the Costs."
It takes into account both Gulf wars, Bosnia, Sierra Leone and 14 years of occupation in Afghanistan and estimates that up to 10 percent of the 757,805 full-time troops who have served over the last 25 years continue to suffer from their injuries.
That projection does not include the 20,000 part-time reservists, though the research does estimate that up to 57,000 partners and children of veterans have had mental health problems related to their relative's service.
Former artillery officer and Tory MP Johnny Mercer wrote his own response to the report, calling for a new Ministry for Veteran's Affairs to take care of former service personnel.
In a blog on his website, Mercer called for a national response to the needs of veterans while following the military covenant – a symbolic agreement between the military and government – to ensure veterans face "no disadvantage" due to their service.
"No individual should be able to end their life citing military service as a cause, nor should they fail to successfully move on from their military career because of health difficulties related to their service," Mercer said.
He called for a new ministry on the grounds "there is no evidence of any government department attempting to gauge the true scale of the needs of the veteran, serving and military family community, as a whole."
He also said that central to any reforms would be creating "good citizens rather than good veterans."
You can share this story on social media: